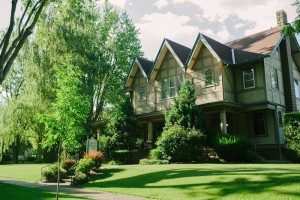 I am splayed out on a comfy king size bed at the Green Gables Inn in Walla Walla, WA. Mr C and I are taking a real vacation – something we have not done in a while. We are driving to Glacier National Park with a couple of B & B stops along the way. We drove through the Columbia Gorge and followed the  mighty Columbia River most of the way.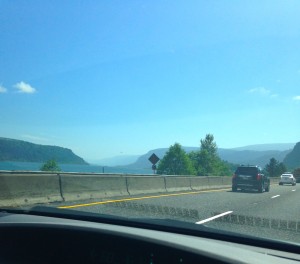 It doesn't take long before the landscape changes as you hit the drier clime of eastern Oregon.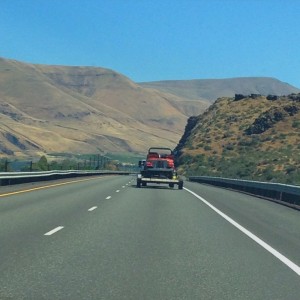 It was fun to look in the rear view mirror and see Mt. Hood.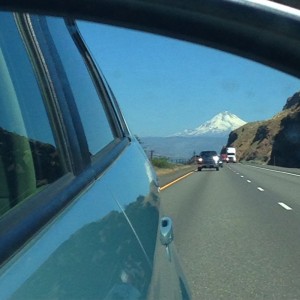 Around one pm, we were near Umatilla and I was starving. Umatilla is a rural community with a few fast food restaurants, but that was not going to work for gluten free me. I got on Yelp and found a taco restaurant. You can't go wrong with a hole in the wall Mexican restaurant. I had delicious chicken tacos. I think the Divine Dining might have been a hold over from another restaurant.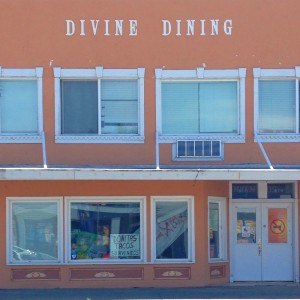 We arrived in Walla Walla where the temperature was over 90°. The Innkeeper offered us an upgrade to a suite, which we took. It is a lovely large room with a sitting area and a balcony and a walkin closet. We were given the menu selections for breakfast so that we could make our choices. There was a GF option!! She said the chef will make GF scones for me.
We are adjacent to Whitman College which has a beautiful campus with lots of outdoor sculptures. We walked through the campus to the downtown. It was a nice, hot walk.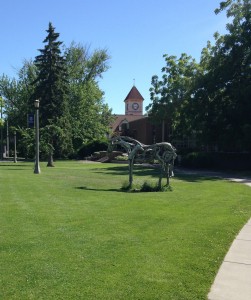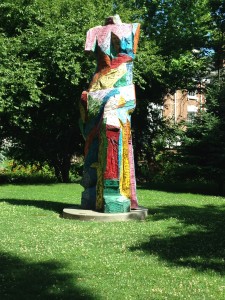 There are many beautiful beds of Day Lilies.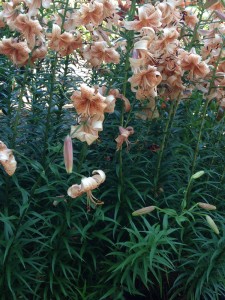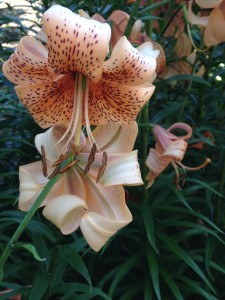 We got refreshed at a lovely patisserie that serves gelato. I had strawberry rhubarb and house made lemon basil soda. The pause that refreshed.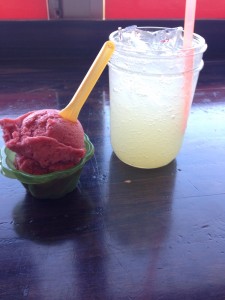 But, we were happy to get back to our air conditioned room to rest before dinner at a French restaurant where we shared a delicious Bouillabaisse and chocolate mousse.
The view from our balcony which was shady with a nice breeze.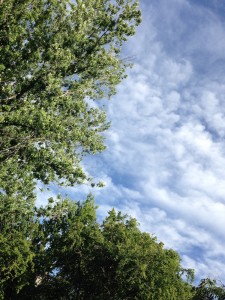 Tomorrow, we are off to our next destination, in Idaho.