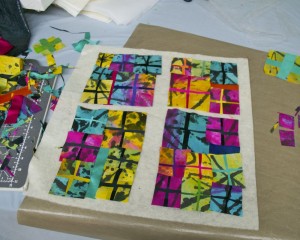 Wow! What gorgeous weather we have been having. I was able to finish planting my veggie gardens, but it has been so hot that I have had to water them copiously because we don't have the sprinklers and drip system going yet.
On Friday, I got a package in the mail of a second possible dress to wear to Lisa's wedding. It was the same make and size as the dress I bought in California, but in a jade color instead of black. I tried it on and it was too big. So I tried on the other dress and it was too big. I have not lost that much weight since we were in CA, but I guess I have lost lots of inches. These were both 0X which is the smallest of the plus sizes. I was in a panic. With every thing I have to do between now and June 1, I didn't want to be hunting for a dress.
So, I Saturday morning, Mr C and I went off to Washington Square Mall which has some of the nicer shops. I went to Nordstroms and knowing that I was no longer a plus size, I wandered aimlessly from department to department. I was about to leave and head out into the mall when a clerk came up to me and said that I looked great in the color I was wearing. It was a new Eileen Fisher top and pants. I realized that I was in the Eileen Fisher department. Next thing I know, I am bearing my soul to this poor woman. She took me over to a rack of just in silk summer dresses. Wow! I found something I loved. I tried it on and that was it. It was the type of thing I had always had in mind to wear. Here it is and the jacket that goes with it.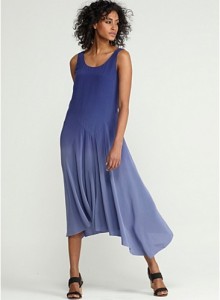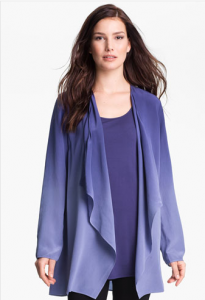 I got a large, not an extra-large, a large! I am not sure if I need to shorten it or not. I am going to wait until a week before the wedding because if I lose some more, it may make it longer. But I am so happy with this.
I spent a lot of time this week-end getting the Artists Among Us database done. I got the bar code font to work and the scanner to operate with the Arts PC laptop. That was a big relief. Today, I finished inputting the artists inventories and sent them out for approval.
And so, tonight, I was able to get back to the studio. I made a few more of the cruciforms. I fused them together in 4 different blocks. You can see them up at the top. My idea was to then fuse them to black silk which would form a larger criciform.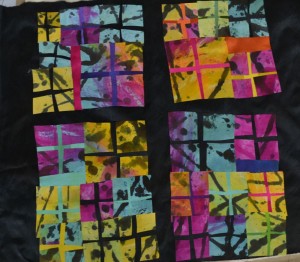 I like what is happening with the black setting off the cruciforms so I will get this finished and quilt it tomorrow.