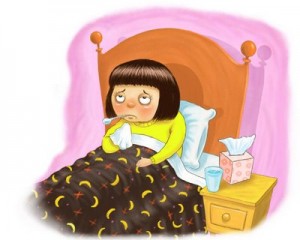 I have been perfecting it for the last 5 days. It is all quite a blur. Where was I when I was rudely interrupted by a vicious upper respiratory bug. I helped to test the new online registration system for the SDA conference. I have little memory of it as I was in a stupor, but there were enough glitches that we postponed the opening of registration to next week-end.
Mr C and I went to see The Book of Mormon on Saturday night. It was so hilarious, I almost forgot that I was sick. We paid too much for the tickets to miss it.
Since Sunday, I have pretty much been in my PJ's in  bed. I was supposed to make a big pot of soup for commission meeting night at Trinity last night. I got dressed and Mr C took me to the store to buy ingredients for white bean, kale and sausage soup. I chopped veggies in my Cuisinart and sauteed then sausage. I packed everything up with detailed instructions and sent him off to meet my friend, Diane. With her help, he actually made the soup and got kudos for how delicious it was.
Today, I went to see the Dr and started on antibiotics. The most annoying thing is the awful cough. I feel better tonight and scanned my drawings with my iPhone scanner. Mr C said it was nice to see me doing something. Here they are.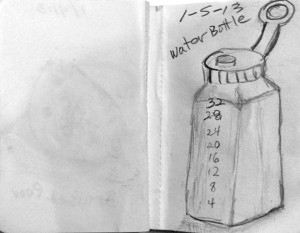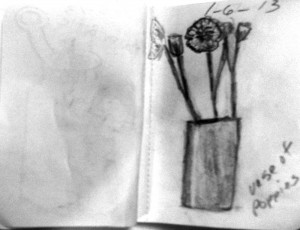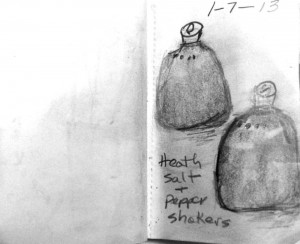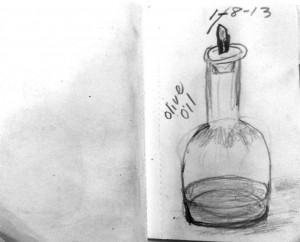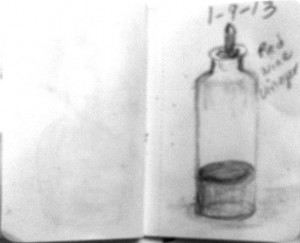 So there you have it. I am supposed to go to STASH tomorrow, but I don't think I will make it. I still feel quite wiped out.