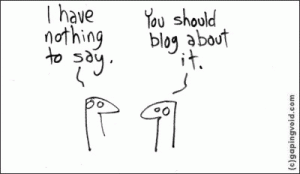 I have been pretty much working on registration for the SDA Conference.  We had several glitches at the beginning, but basically, people are finding the website easy to navigate. The problems are the behind the scenes stuff, verifying payments, getting proper reports, etc. It has been very time consuming and going on since Saturday night.
Scooter and I walked down to the Rhodie Garden this morning and it started to snow.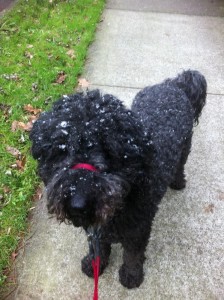 I always look at the ducks and geese in the water when it is so cold and wonder how they deal with it.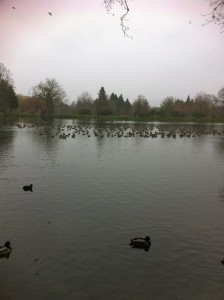 In the winter the graphically interesting Buffleheads are at the garden. I love seeing them.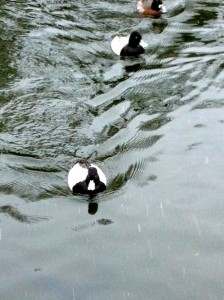 I was going to post that I felt I had to give up on my drawing a day. I have not had time for days. Then, when I opened up to my blog just now, I saw the last drawings that I did and I was quite happy to see them. It made me want to find a way to keep it up.
I have finally stopped the incessant coughing. I still need about a box of tissues a day, however. Also, an update on my hip pain. The exercise has been working, but I was assigned to do it for another two weeks. Then, I will start on another routine. I feel so much better than I did a couple of months ago.
Yesterday morning I helped with Sunday School at Trinity. They had an amazing display and activities for the kids about many of the world religions. Each station had a beautiful banner and objects from that religion which the kids could pick up and examine.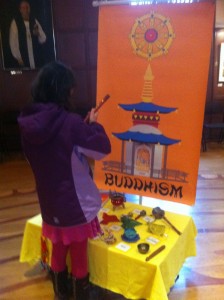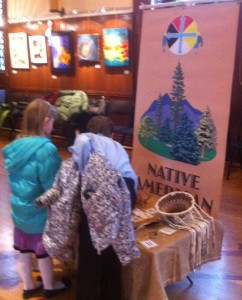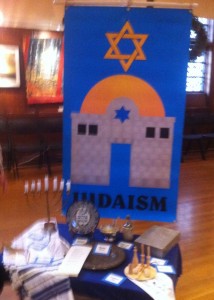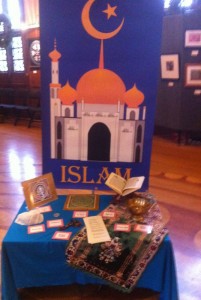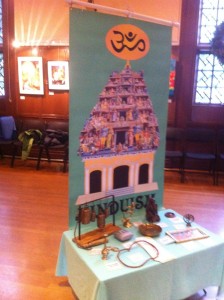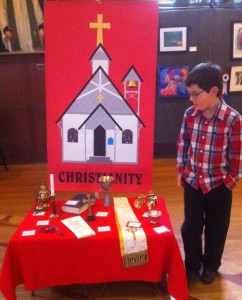 There were many art projects about the different religions.
Decorating candles with colored wax pieces. Prayer bundles that were fashioned into a necklace to wear, prayer bead bracelets, prayer flags, etc.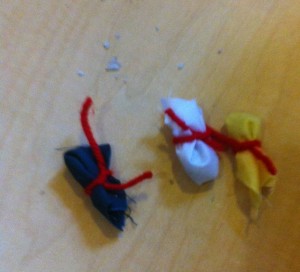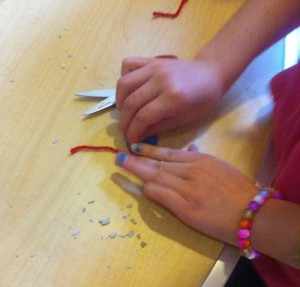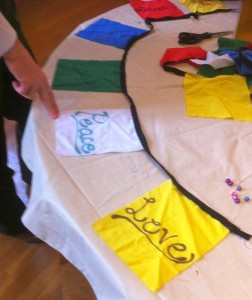 So there you have it. My sort of nothing post!!