Hope you are all having a happy day, celebrating our Democracy. We must never take it for granted, as we are now finding out. That is my itty bitty rant for today.
I am having such a good day. Time to relax, make some food for a dinner on the deck with Lisa, the anticipation of M & M returning to Portland tonight, with their Mom and Dad, and seeing all my work from the discharge class on the design wall.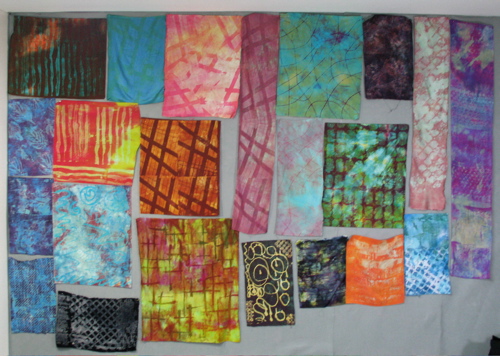 I am so inspired by this cloth and can't wait to work with it.
Here are some close-ups of the work that I had to bring home to finish. The first is the construction fence resist discharge. Next to it is the second skinny tape on the silk screen piece.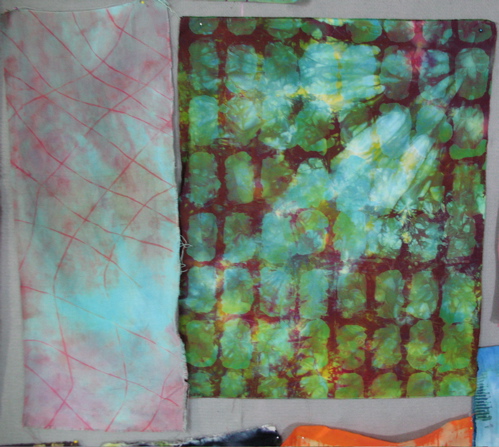 The next two photos show the pieces that were done with the linear pieces of tape on the silk screen. I just love how that ugly piece of brown discharged.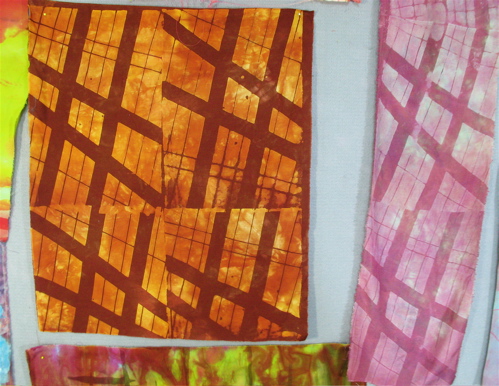 These two pieces are silk that has been over-dyed – also the piece on the right in the above photo. The fabric on the right below was gift from Jeannie who comments often on my blog.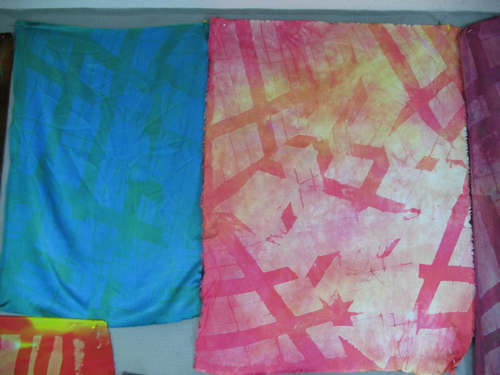 This piece had torn masking tape on the fabric so where the tape was, it is darker.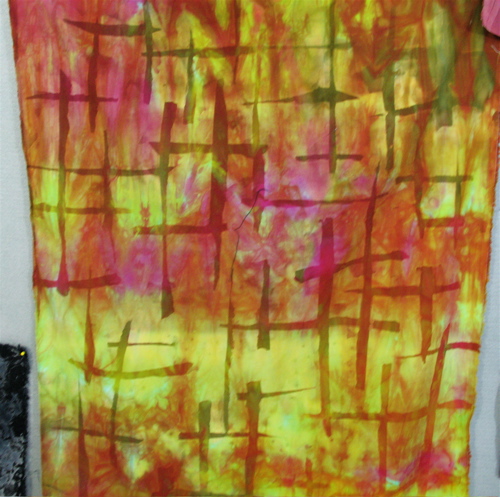 The next piece had squished discharge paste the first time around so I added new elements, using turquoise dye in the paste.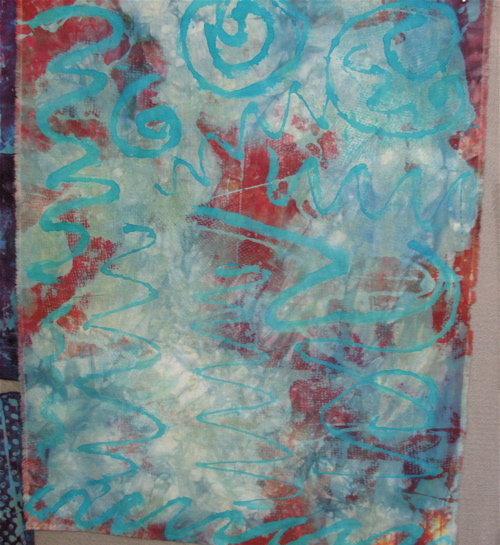 These are samplers using turquoise dye in the paste.

These are silk pieces that had been over dyed. The piece on the right was from Jeannie. The bottom piece is cotton. The silk on the left is raw silk that has been over-dyed. These all used found objects.

This piece was done using a couple of thermofax screens.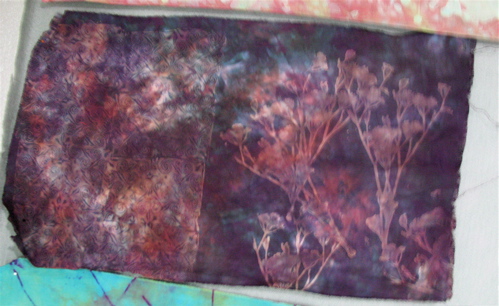 And Just For Fun! I saw Deb R's Simpson's persona on her blog and had to try it. Go here to create your own. This looks scarily like me!!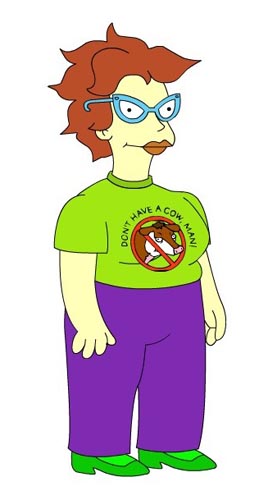 Hope you are having a great day, too!
PS: I lost 4.4 pounds. I had to weigh yesterday because they were closed today. Yeah!