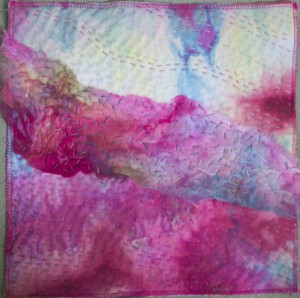 I finished this piece, Sky Blue Pink, just in time to get it shipped to SAQA by the deadline and then, boom, today, they extended the deadline to June 15th. Well, it is done and it gave me something to do while I have been nursing a crappy, achy virus. I did copious handstitching on this. I only used my sewing machine to do the edges.
I used some of the fabric that I snow dyed last winter — cheesecloth and cotton.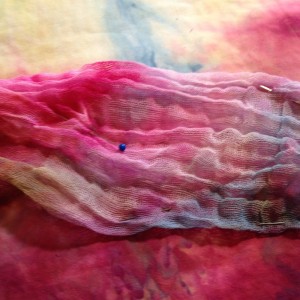 First I did random seed stitching on the cheesecloth.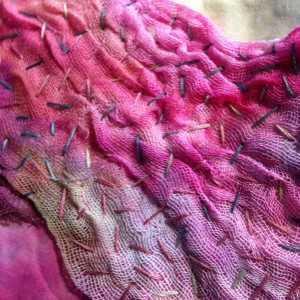 Then I used a running stitch to finish the other sections, following the undulations of the cheesecloth section.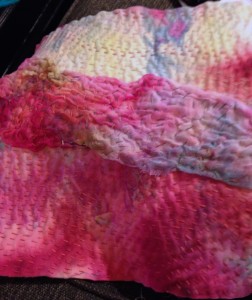 I was hoping to get to my studio today to do some printing for the Printed Fabric Bee, but instead, I have stayed in my jammies and watched tv and dozed away the day. Hope I will be better tomorrow. That is the good thing about a virus, you usually wake up and feel fine after a day or two.