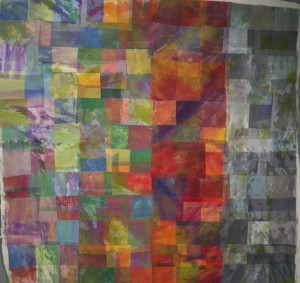 I have been a busy artist. First of all, I am so excited with the results of fusing the painted organza to the seasonal background. It gives the illusion of a landscape which is what I was hoping for. I am now working on the next addition to this. I am excited about that, too. Here is a detail shot of the background.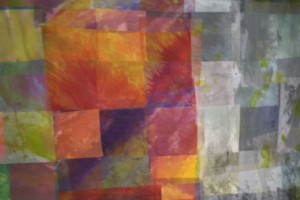 Tonight was the opening of the High Fiber Diet Show at the Mt Hood Community College Visual Arts Gallery.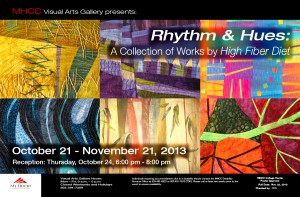 It is a beautiful gallery space.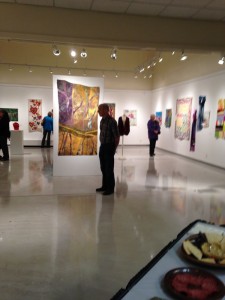 Here is Mr C checking out one of my pieces: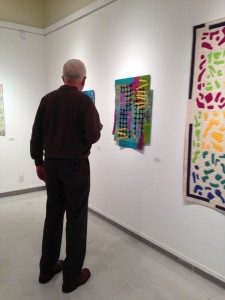 Here are some other shots of the show.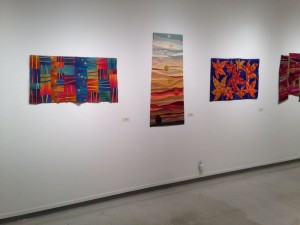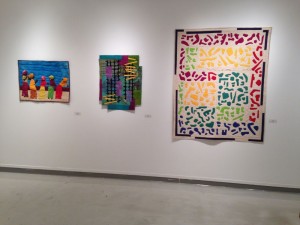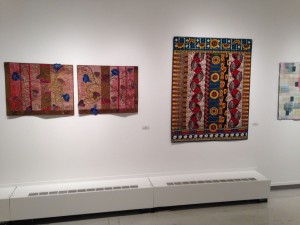 We had a few sales tonight – always happy to hear that. Galleries tend to want you back when that happens.
Our excellent weather has continued to delight us. Warm, sunny days at the end of October are such a pleasant surprise.