It was a gorgeous day today  — sunny and 70° — a perfect day to visit the Portland Japanese Garden. I met my friend Suzy there and we took in the beautiful indigo installation by a Japanese artist.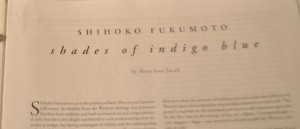 She uses a linen that is specially created for her. It is based on Japanese mosquito netting. Here is the back side of the Moonlit piece.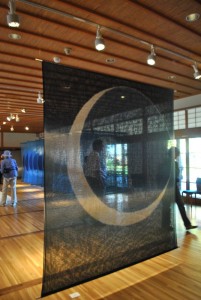 This is the most amazing installation: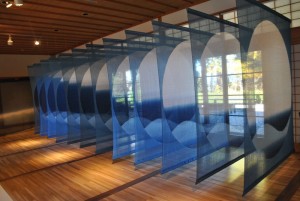 Notice the subtle change in the design of each piece. Here is a straight on shot.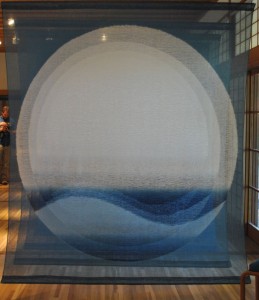 This piece is the width of the room and would have been used to screen off part of a garden for privacy when entertaining.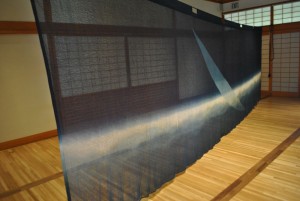 This is another subtle beauty.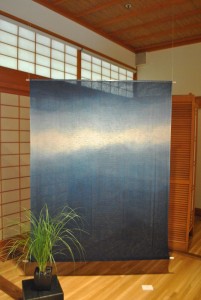 There were smaller hangings, too.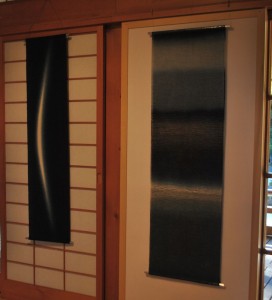 This was the coolest, however, a little indigo tent.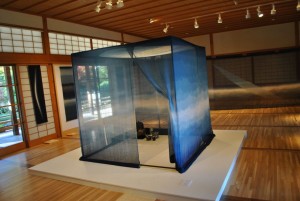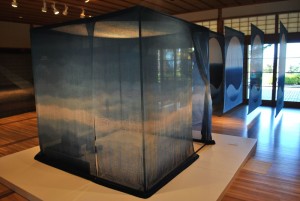 Here are some photos of the gorgeous fall color in the garden and a view of Mt. Hood.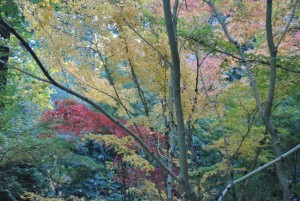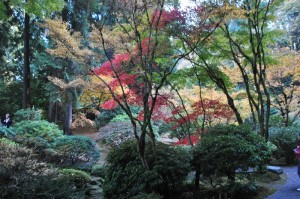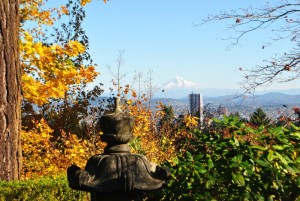 I hope to have all my photos on my Flickr site, soon.