Monday night, I had a deep and restful sleep. I now have energy, clarity and joy. I have just about finished my illumination piece for the 12 X 12 challenge. The reveal will be August 1. Here is a sneak peek.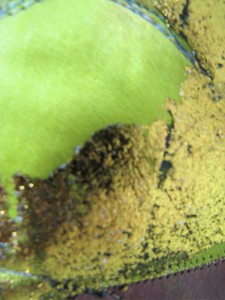 I cut up some of the silk scraps from that piece and auditioned them for the SAQA auction piece. This does not look too tasteful, at all.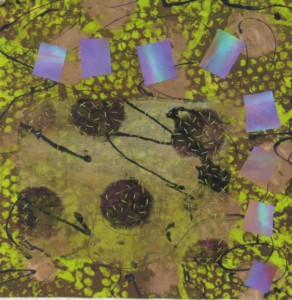 Yesterday, our cabinet maker started installing the storage units for the bathroom. They are rift sawn oak with no stain — au naturel. The boxes are installed, but now drawers or doors, yet. Today, Mr C  and I went to the coolest hardware store in Portland, Chown. We were totally in sync, and it took very little time to find the drawer pulls and door knobs for the cabinets. We also got the toilet tissue holder, a magnifying mirror for me, some robe hooks and hardware for the closet pocket drawer.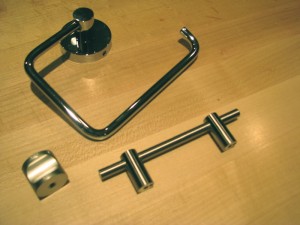 Wednesday is weigh-in day and Farmer's market. I was relieved that I had no weight gain after a week of eating out. For dinner, we had albacore tuna, rainbow chard and green beans, all scored at the Farmer's market. So fresh, healthy and tasty.