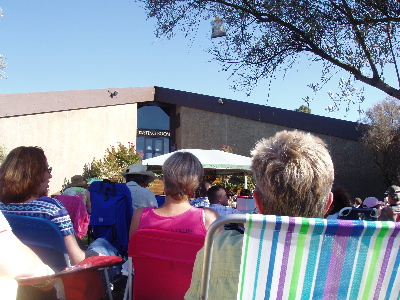 When sitting in my beach chair, this was my view of the stage.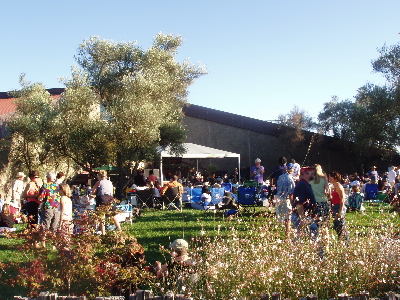 An overview of the venue.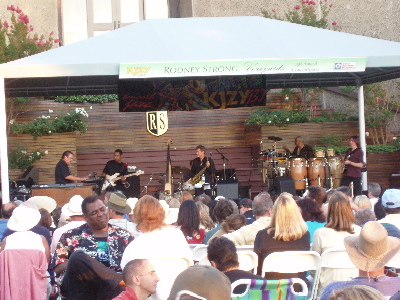 The David Sanborn Band. My view when standing. This was an outstanding concert. So way cool!! The opening band was Down to the Bone. They were ok, but more of the acoustic, funk style – not as much my cup of tea.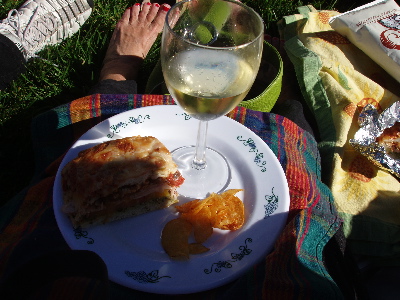 Here is dinner: Focaccia sandwich (sliced turkey, goat cheese, pesto, grilled veggie tepanade, and heirloom tomatoes) and roasted pepper and goat cheese gourmet chips and Rodney Strong Sauvignon Blanc. There was also raspberries and blueberries in strawberry balsamic vinegar with creme fraiche and rocky road bars (must have chocolate).
Since I couldn't see the stage, I entertained myself watching those around me.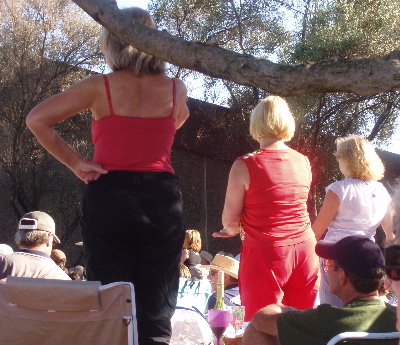 These women danced through the concert.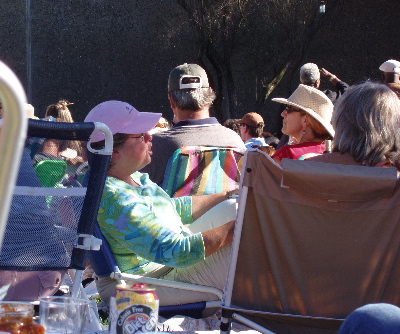 This woman sat with her back to the stage and talked through the concert!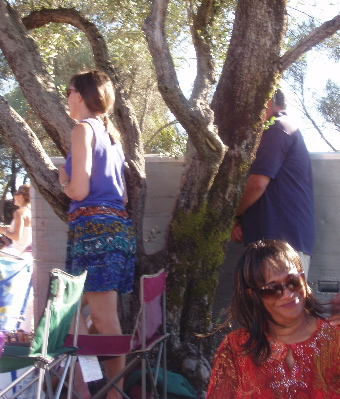 The tree huggers and our very attractive neighbor.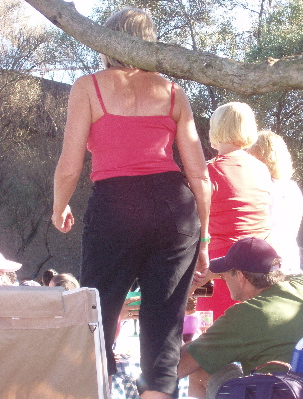 Still dancing!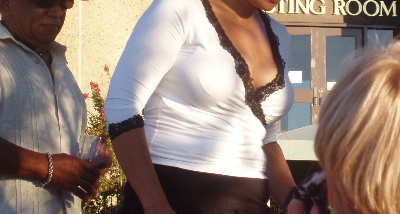 Best cleavage award!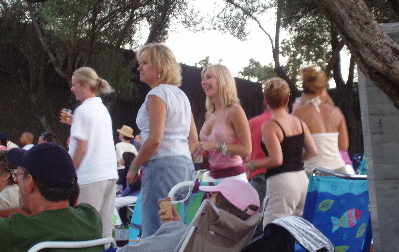 Every body dance now!! And possible contender for best cleavage!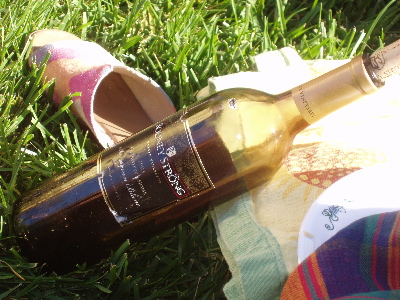 Dead soldier.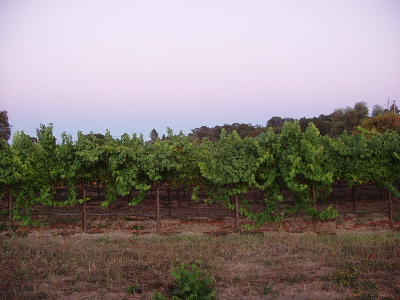 The vineyard. Notice the beautiful sky at dusk.