I'm being less than enthusiastic about our anniversary week-end in Tahoe. It was fun, but fraught with some little problems. On the drive up, we encountered major traffic problems due to a construction detour. So we got in much later than we had planned. Steve made these reservations some time ago and we were looking forward to a luxurious week-end, basking by the pool and enjoying fabulous food – one of our hobbies (grin). The Hyatt was mobbed with yuppie families – a gazillion – I swear. Strollers, toddlers, highchairs, sippy cups, spilled food, crying kids, happy, screaming kids, kids jumping in the pool, kids in the jacuzzi – were everywhere. We paid a bundle for our great room with a view of the pool. We could only eat in a nice hotel restaurant on one night – at 8:30 pm. Now I have a daughter with two pre-school children, but there is no way they could afford a 3-day week-end at this hotel. I was blown away that so many young families could afford this. By Monday afternoon, things had quieted down, but we still did not have a single meal that we enjoyed. One problem is that I am finding it more and more difficult to adjust to the altitude.
Anyway, we made the best of it. On Sunday we took a long walk on Lakeshore Drive (4 miles round trip) and gawked at the mega mansion second homes. We found one that was for sale for $11 million. Across the street, it was only $5 million. I guess being on the lake is worth $8 million!! Of course most of these homes were empty. I was thinking – lets open them up to the hurricane evacuees!! On Sunday afternoon we took a drive all around the lake, which was interesting – the California side has more modest homes and camp grounds. The Nevada side has the casinos and more glitz.
On Monday, we took a hike around Spooner Lake and I fell in love with Aspens. I have a quilt in my brain. It was good to get out in the wilderness and take in the beautiful scenery. Here are some pics: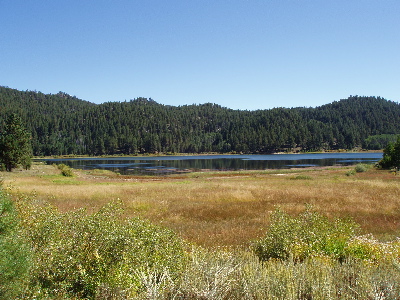 Here is an Aspen Grove: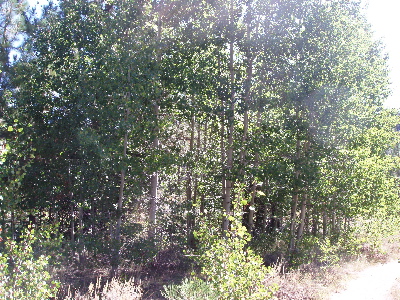 Aspens in the sunlight: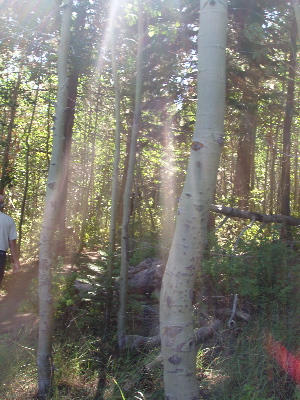 Spooner Lake through the Aspens.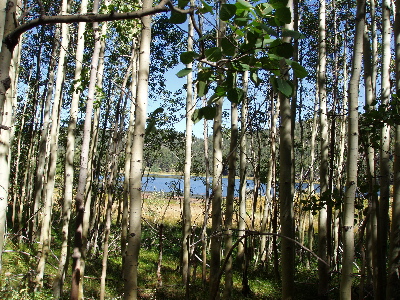 Some tall Aspens: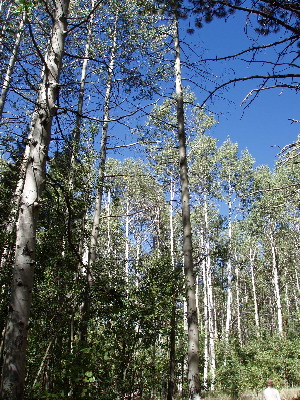 Can you find Stevie in the Aspens?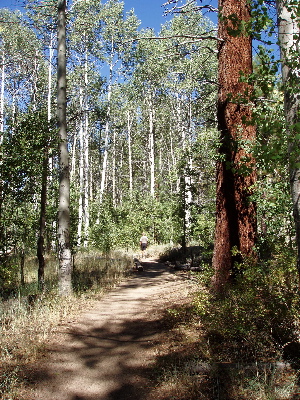 More views of Spooner Lake which is teeming with aquatic birds. (There was a warning to say out of the lake because it has leeches!)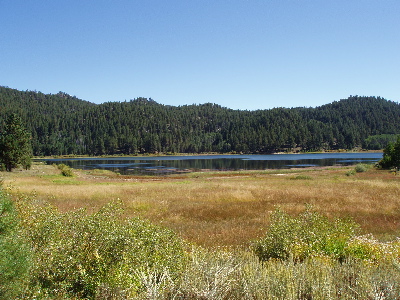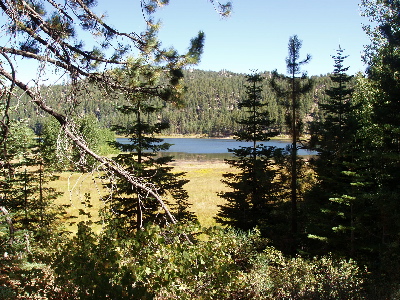 I love the meadows that surround lakes in the Sierras.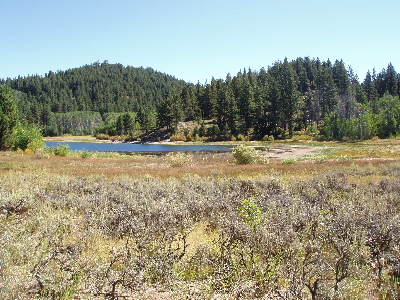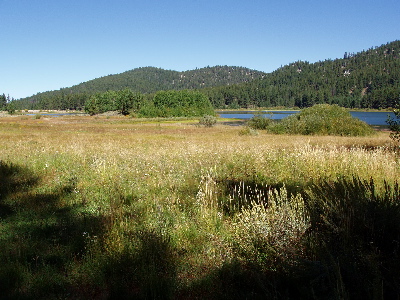 On our last night, we had dinner outside by the lake at the Lone Eagle Grill Lounge. I took this photo of the lake after the sun had done down: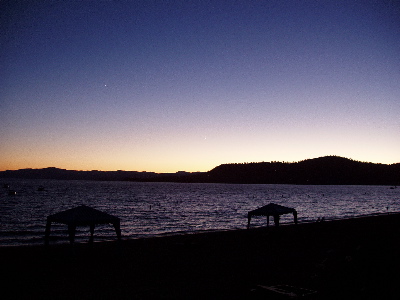 The drive home was almost as bad as the drive up. Lots of construction and lots of traffic. The best part of the week-end was quality time with the most significant person in my life – Steve!! Fortunately we share the same wacky sense of humor.