I so needed to do something creative – it has been too long!! The clean studio is a mess with my gorgeous fabrics strewn everywhere as I auditioned them. I managed to finish one and the other is waiting for further inspiration! These are both under 12 inches on either side. Remember this Aspen photo that I took on our Tahoe week-end?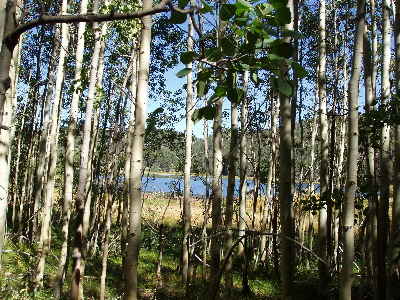 Here is my abstracted version in hand-dyed silks and painted silk organza for the aspens: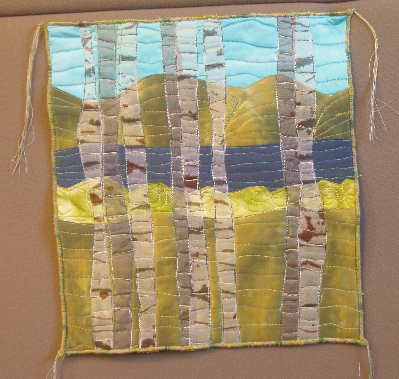 My hardest critic, Steve, loves this and wants it. I told him he has to wait.
I am planning a purple rain series that will evolve from the post card. Here is a work in progress. Hope to get more done on this today.: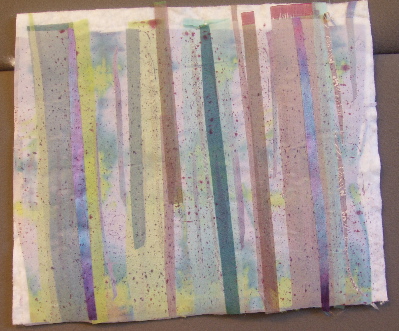 This has fused strips of hand-dyed silk, silk organza and vintage Japanese textiles. It is stamped with purple and magenta inks. Stay tuned to see what happens next!!
I'm off to walk the dog, mail the Five Fish to PIQF, try to find a copy of Cloth, Paper, Scissors, and hopefully go to aerobics for the first time in ages!!