I just found out from one of the jurors of the O'Hanlon show that I am the only one to have sold a quilt so far. Yee Ha!! Granted it was the smallest and least expensive, but I'm thrilled.
Today, I did graduate work in Mrs. Mel's class. I did a version of one of Ton Schulten's simpler landscapes.
Here it is: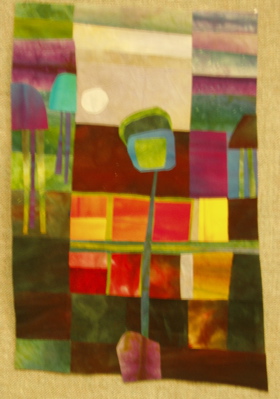 Looks better in person!!
Mrs. Mel in charge: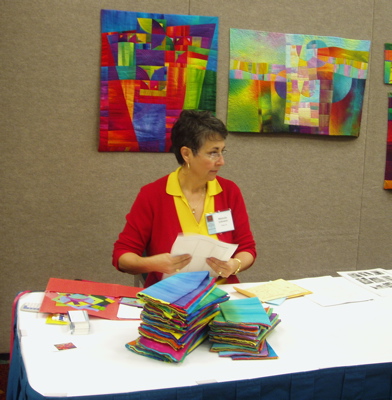 Here are some quilts from the International show:
This was a whole cloth quilt with these wonderful painted motifs with an embellished center.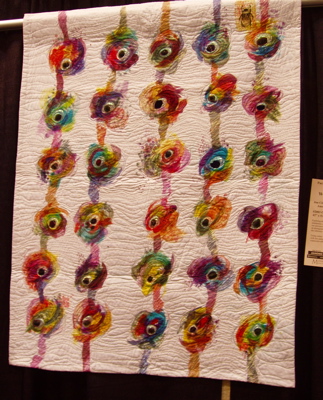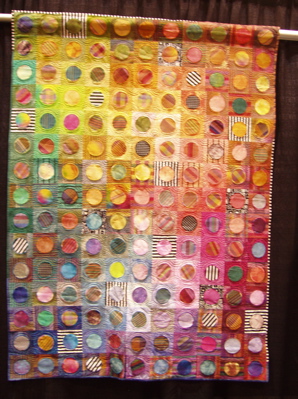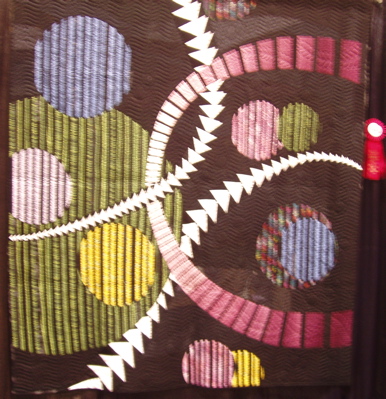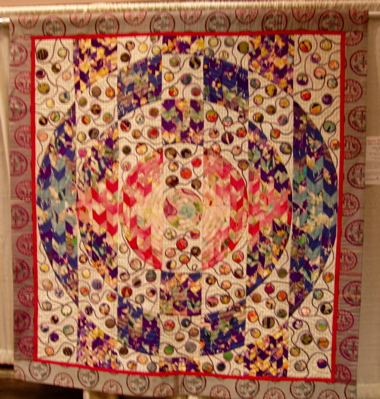 It is not always about the color!!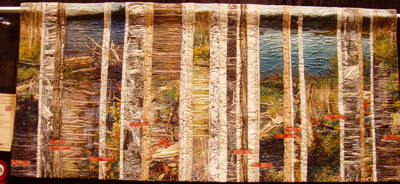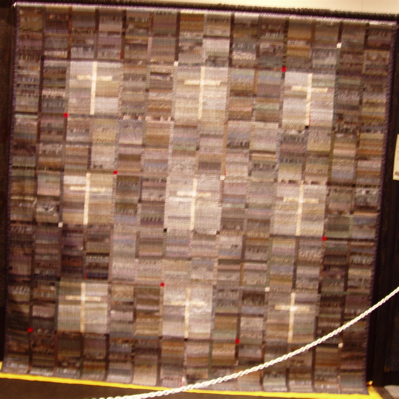 I just love Pam in Can's quilts. (Pamela Allen)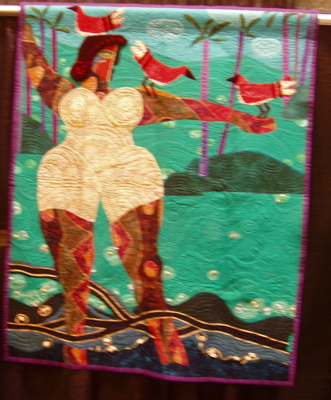 This was not in the international show – I think she is from CA. That shimmery sunset is all done with metallic thread – really nice,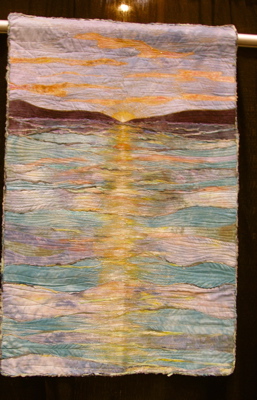 Here are Diane and Mrs. Mel enjoying a Margarita at El Torito.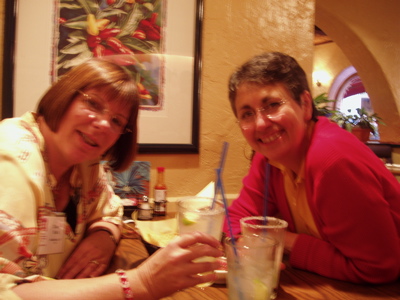 Tomorrow I am taking machine quilting with Mrs. Mel and she says I will see a different person – she really cracks the whip!!