I know you want to see the pretty pictures, but I have to tell you the good news. We have another couple interested in our house!! Let the bidding begin. Tomorrow, the first couple comes for a look see. I'm not sure when the other two will show up – soon I hope. Keeping a clean studio is very difficult for me.
Today was the art group critique – actually, show and tell. I don't think we do enough critiquing; probably because the group has gotten a little large.
First of all, those of us who made postcards for the raffle quilt showed those. They look great together and I think we can come up with something cool.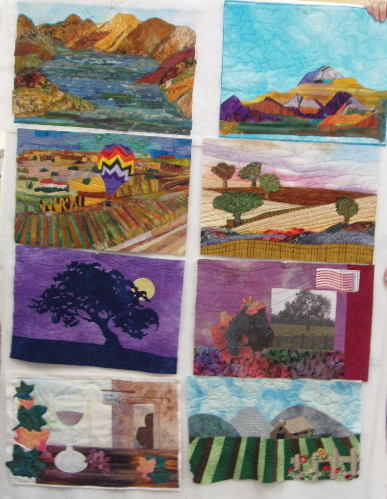 Here is some of the treat we saw:
This is Jeanie Becker's Kimonos. The photo does not do it justice because it is encrusted with Swarovsky crystals.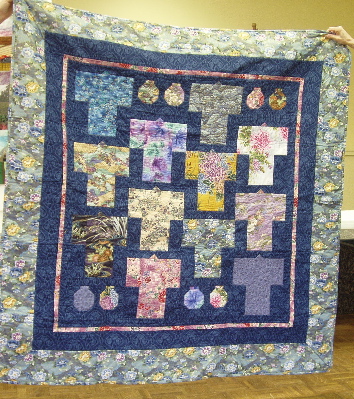 Marjorie, who is one of our most gifted artist showed these three gems. The first one was done in a Charlotte Yde class. It is so fabulous. The surface design on this is just luscious.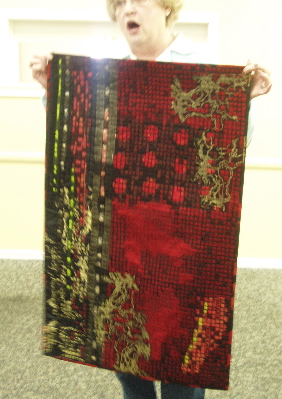 This quilt is a play on the Shoo Fly traditional block; it is fused, however.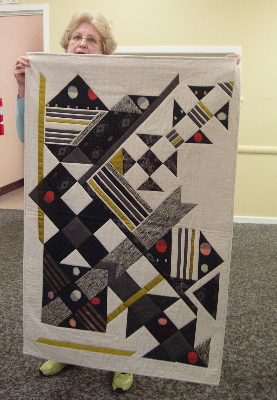 A value study.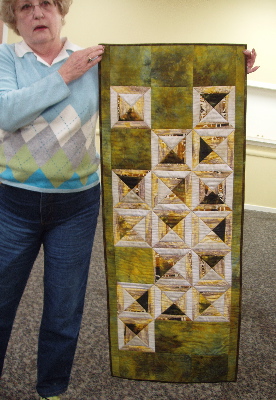 Cathy was in Sue Benner's class with me at Art Quilt Tahoe. She has done a better job than I of finishing her work!!
Fused frames:

Leftover frames: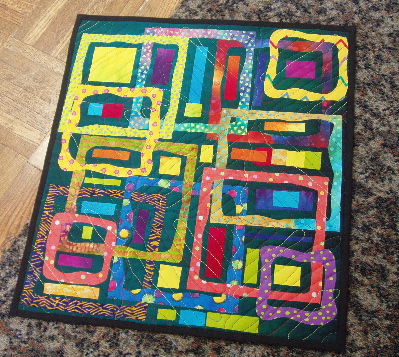 Landscape: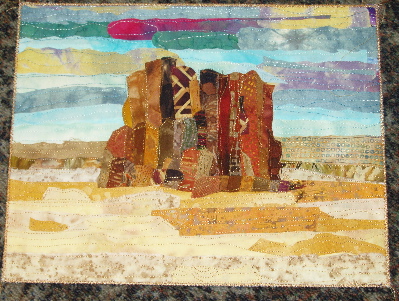 Fused curved piecing.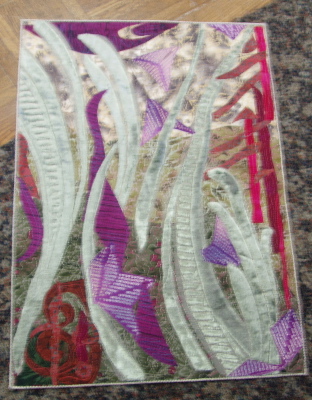 That's all folks. Hope you enjoyed the show.