The first one goes to Jayme, my son's girlfriend, who gave me an Amaryllis bulb to force in this beautiful red pot that perfectly matches the red in our house. I will be posting photos of the Amaryllis as it develops into a beautiful bloom. Here are the first 3 shots. Can you see it growing?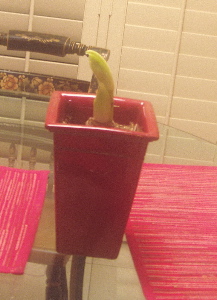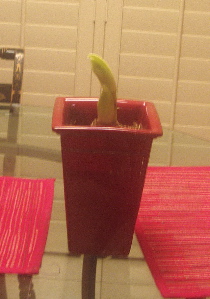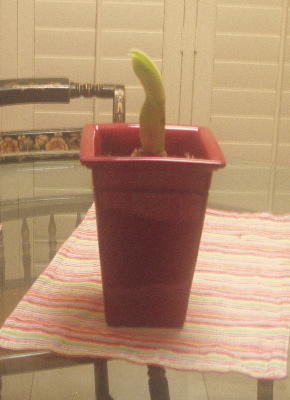 Today I made a big pan of lasagna and my quilting friend, Janet (the amazing almost 82 year old) came over for dinner with Mr C and I. We demolished a bottle of champagne and got a good start on the zinfandel she brought with her. Her cable Internet service is down, so we got her caught up on her e-mail and reading my blog while she was here. There is never a lull in the conversation when Janet is around. Janet, I will miss you so much.
I am working through my list of things I must do before the Realtor comes. I have been getting at least one task done every day. It is still raining here in Sonoma County, but it is not pouring buckets, at least. The boots that M & M gave me have come in handy this week. So far the New Year is feeling good.