Birthday stuff: Mr. C wants to thank all of you who wished him a happy birthday. We had a nice day. Lisa came up and we celebrated both birthdays by having dinner at The Farmhouse Inn in Forestville. A very bucolic spot in the Russian River Wine Country. Lisa is always running into someone she knows. This time it was the waitress who used to live in SF. She comped us champagne for the birthdays. We had a wonderful dinner and desserts with candles.
I love to wish people a hippo birdy instead of happy birthday so I made these postcards:
Design class homework: Tomorrow the Pointless Sisters meet after a hiatus of two months. In the afternoon we will continue with a class with Marilyn Felber. She gave us a handout with this traditional block and the structure or grid for the block: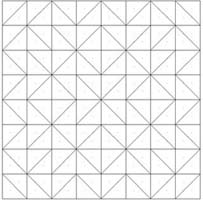 Our challenge was to make a single block using all you know of balance, unity, variety, focus, line, color, value, contrast, pattern, texture, style, emotional impact, and general visual interest.
Well, you all know that when I saw all those points, I nearly had a heart attack! But I am committed so I forged ahead (waiting until the last minute, of course!).
When I looked at the grid this is what jumped out at me. I wanted to avoid as many triangles as possible.
I was thumbing through one of the handouts Marilyn gave us and noticed this:
Right away, I knew I was more attracted to the Japanese division of space. So I decided to use the x shape, but offset it. We were allowed to do as little or as much of the grid as we wanted. Instead of doing precision piecing, I decided to do precision fusing, a la Robbi Eklow. Here is the block that I did: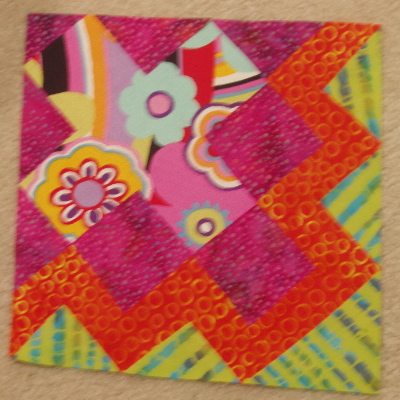 Well, it is not all that precise. I thought – this is a kiss, now I need a hug. So I made another block: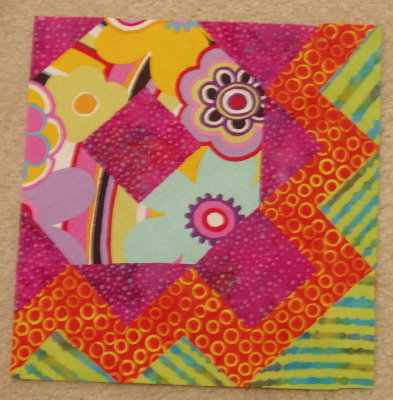 Our other challenge was to build a house and place it in some context – your ideal place, vacation place, a memory, etc. Well, I was running out of time and Sunset Magazine came with an article about the best new places to live. There was a photo of colorful houses in a row in Tucson and it became my inspiration for a very, quick and dirty house setting. It is not stitched; just collaged on the batting. It is all I have time for.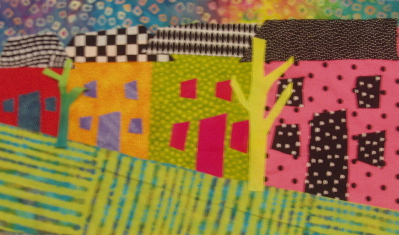 The studio is a mess, and I have to be gone all day tomorrow, and the prospective buyers are coming Wednesday morning so I better get busy and clean up.