I am finding my way back to the studio. I have a file box of photos and magazine pages that I collect. I took them out and went through them and got some inspiration. I am excited to get going on it. I drafted a pattern and took it to Copymax and had it enlarged. I love working with abstract geometric shapes so that is where I am going. Here is my pattern: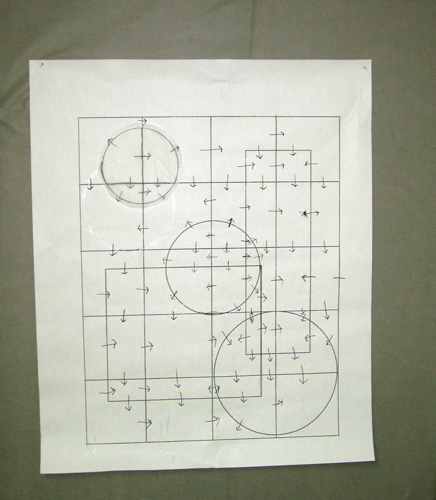 Here are the fabrics that I am auditioning: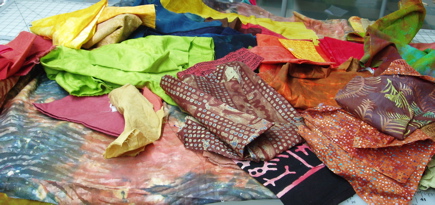 Oh, and these dotted blacks:
Mr C's brother is here for the week-end. He is living and working temporarily in Richland, WA. It is his birthday on Monday so he came down to Portland to celebrate with us. He has a new two-seater Mercedes sports car so the two boys went off exploring this morning in the new car while I got in my steps and worked in the studio a little. This afternoon we visited Oregon wine country for the first time. I tasted and bought some great pinot gris and pinot noirs. Tonight we had dinner at Caprial's Bistro ?¢'Ǩ'Äù always a treat.
I can't wait until tomorrow so that I can start working on my new project – using a much different color scheme for me. I am combining hand dyes with commercial fabric. One thin I have noticed is that using some prints with hand dyes, punches up the design so it is not as flat.