Alice: I'm sorry I interrupted your birthday party.

March Hare: Why my dear child this is not a birthday party.

Mad Hatter: Heavens no. This is an unbirthday party.
An appropriate quote from my granddaughter's favorite book. (She told me she has read it hundreds of times!) Her birthday is the week before Christmas ?¢'Ǩ'Äù not the most advantageous time for a birthday party. So, today, she had a Mad Hatter's Tea Party ?¢'Ǩ'Äù a very unbirthday party with presents and candles.
Here is "Alice" excitedly waiting for her guests.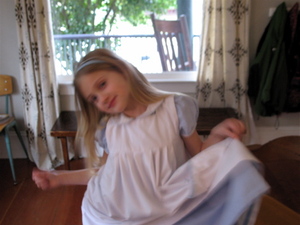 Steph's friend, Alicia, found these wonderful vintage Alice In Wonderland figures for Mia. They are for decorating a cake, but since we had cupcakes, Steph made this delightful centerpiece.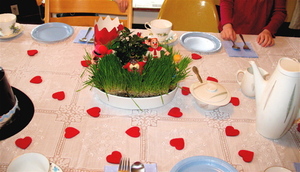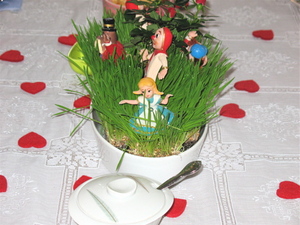 I went over early and made tea sandwiches in the shape of flowers and frosted cupcakes. Mia and I set the table, using my bone china tea cups that once belonged to my mother.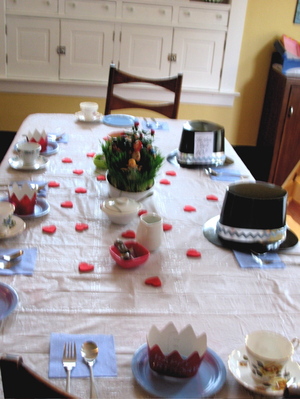 She made a sign for the front porch to welcome everyone.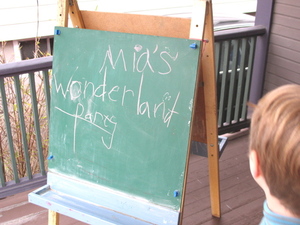 One of the activities involved painting teacups. Notice the mad hatter (AKA Miles) is really getting in to it!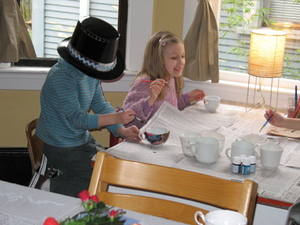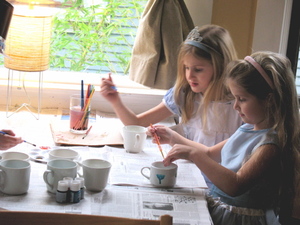 I love this shot of the two Alice's: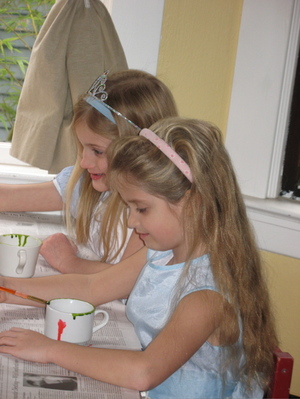 Here are the Eat Me cupcakes, enjoyed by all: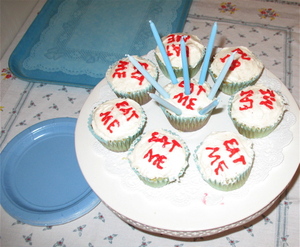 A good time was had by all. And this sentence was not uttered by anyone.
Of all the silly nonsense, this is the stupidest tea party I've ever been to in all my life.