Mr C and I left Portland on last Friday morning. After a long day of driving, we were met with this gorgeous sunset as we arrived in Sonoma County, where we used to live.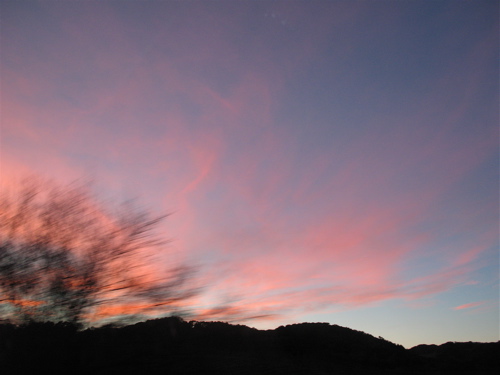 On Saturday, I got to spend a few hours with my good friends, Pat, Janet and Diane. I had my camera with me, but we were having so much fun at Janet's house, eating a great lunch provided by Diane and Pat, I for got to take pictures. Diane blogged about it here, but she didn't take any pictures, either.
On Sunday, after going to church at our old church home, we headed for the desert. Another long day of driving later, we arrived at the home of Steve's brother, Mike and his wife, Ann. After a nice dinner of grilled steak and salad, we found our way to our little apartment home for the next week and a half.
We awoke to warm sunshine. Here some shots I took outside from the patio.
Desert sky.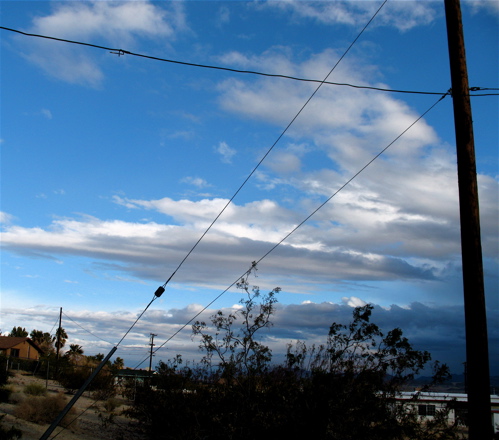 Palm trees.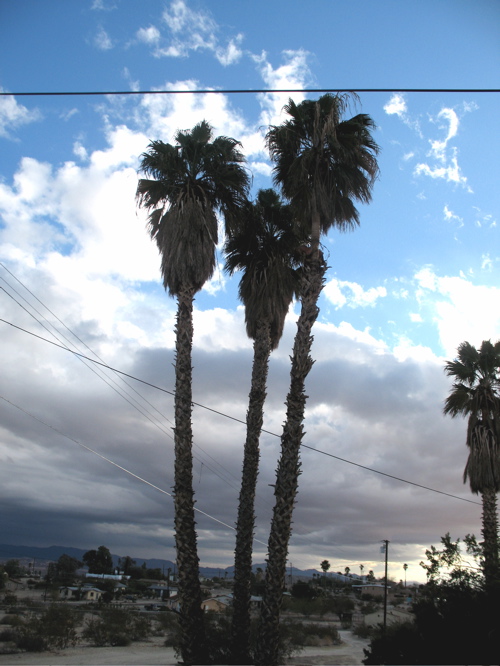 Bird on a wire: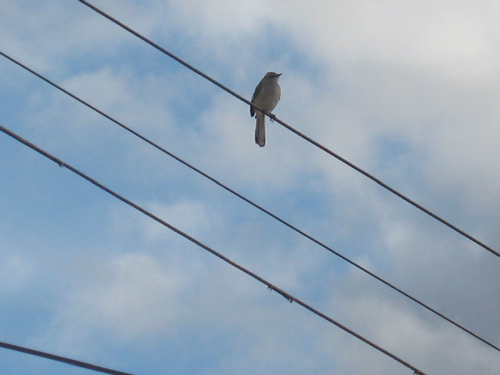 After breakfast, we went in to Palm Springs, to partake in some of the Modernism Week activities. We had a fabulous lunch at an authentic Mexican restaurant. We then did a driving tour of some of the very interesting midcentury modern architecture in the city. We then took a tour of the Frey House II. It is currently owned by the Palm Springs Art Museum. The director lives there and it is not open for visitors very often. The house is way up on a mountain side and is built in to the boulders. there is actually a boulder inside the house!
Here is a photo of the house from the desert floor.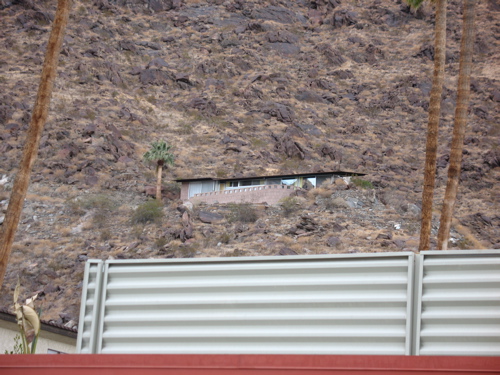 Here are some views of Palm Springs from the Frey House.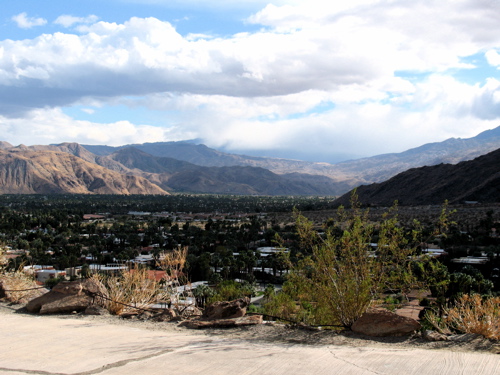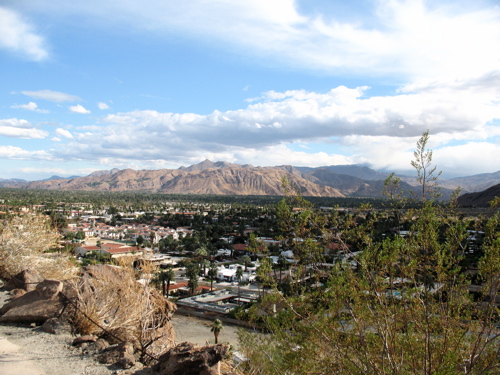 Next post, I will show some photo of the house and the resident cat, that I wanted to take home with me. If you would like to see my photos of the trip so far, you can go to my desert flickr set.
I can only get on line at my sil's house so I am limited to the amount of time I can be on line, reading blogs and commenting. I am trying to read all the faves, but don't have time to comment!! It is wonderful to be in the desert where it is much warmer and the sun comes up earlier and sets later than in Portland. I am finishing Fragment's/ I have the binding done on two sides. I think I can finish it tomorrow. Mr C is helping his brother put a new window in one of the rental units.