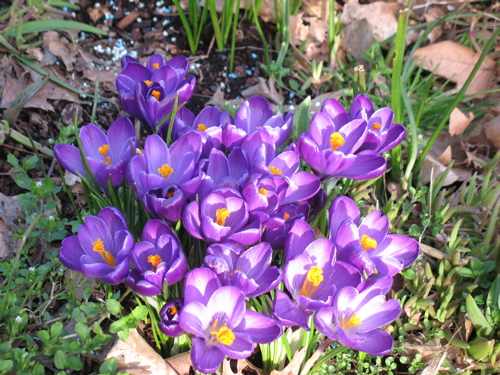 We live very close to Reed College. The weather was beautiful and spring-like this weekend. I noticed that the students at Reed had come out of hibernation and interesting things, in addition to the crocusses, sprouting on the lawn adjacent to the street.
There was the geodesic dome: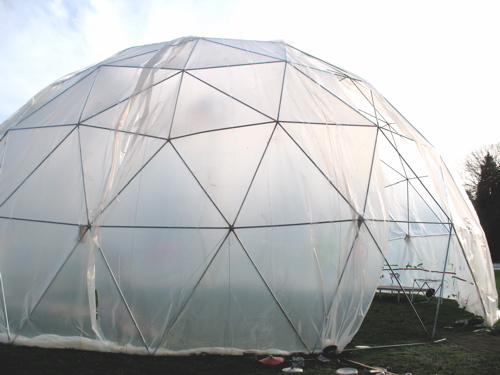 And then there is this sculpture, titled "Faith-based Missile System."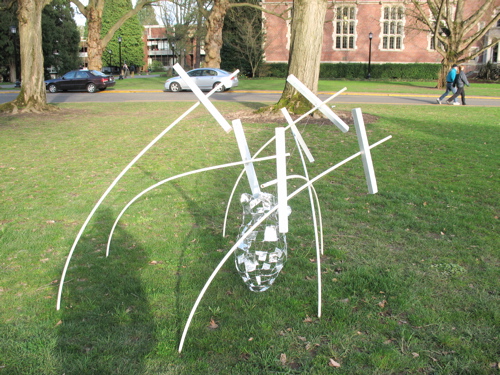 The most poignant display, however, is this one.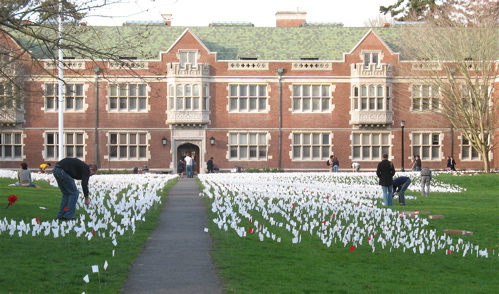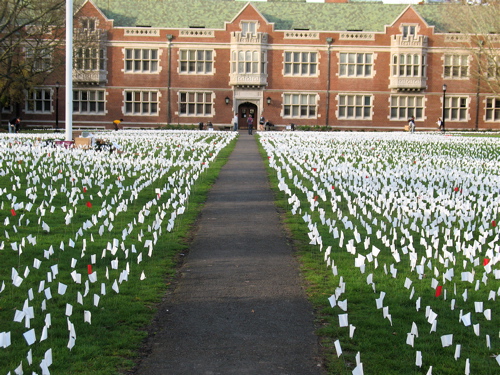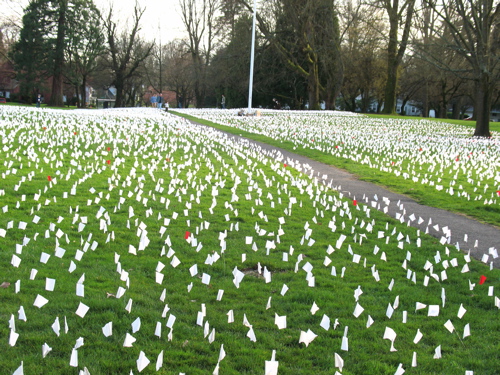 We stopped and talked to one of the students putting out the flags. They had been working on it for 3-4 hours and still had many to go. I will get another photo when it is completed. It is very sobering to view these flags and reflect on their meaning.
Please, let's stop the madness!