Yesterday, M and M came to spend the night. They started their visit with some chocolate mint Girl Scout cookies: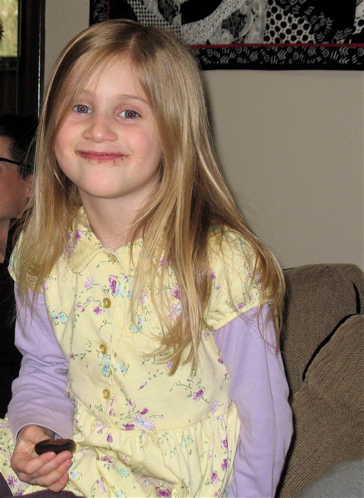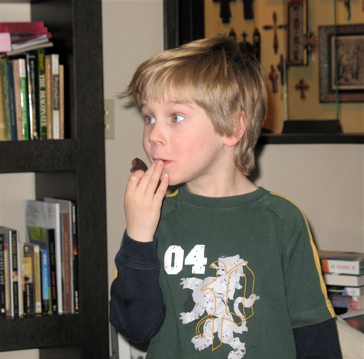 Later, we went to Stickers in Westmoreland for Asian food. Miles had Yakasoba noodles with pork, Mia had Teriyaki chicken and rice. Mr C and I had a delicious halibut with coconut curry sauce and rice. We started the meal with Chinese scallion cake and dipping sauce and Vietnamese salad spring rolls. It was a very eclectic Asian meal.
Yesterday, I was cleaning the laundry room which is also the entry to our house from the garage. It is a catchall for stuff coming and going. I had an old spice bottle rack stored there that I have not needed for a year. I was about to send it to Good Will when I had a brain storm. Why not use it for bead storage. So I washed it up. And M and M helped me start sorting my beads by color.
We had a few spills, but overall it was a fun activity. I have a good start on the sorting and they felt like they had done something to help me (and they did!)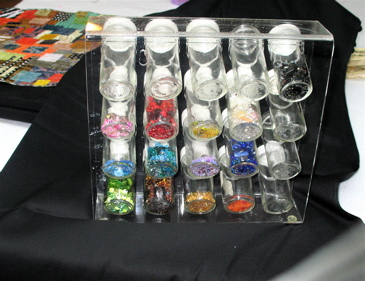 I still have some empty bottles — which is good because I still have a lot of beads to sort. This will be so much more efficient than little boxes and bags of beads in a box.
This afternoon, Mr C and I attended a concert at the cathedral — Arthur Honegger's Oratorio —King David. The music was very atonal, which I love. It was nice to still have daylight for taking Maggie on a walk around the neighborhood after the concert.