There are only five of us here in Oceanside, retreating in a beautiful home high up on a hill overlooking the Pacific Ocean. We arrived yesterday afternoon, after lunch in Tillamook and a tour of the Tillamook Cheese factory and the requisite Tillamook Ice Cream Cone. This area is a quirky combination of bucolic farm land and beautiful seaside homes.
We got some work done yesterday, but spent some time going out to dinner. We worked a bit this morning and then decided to go back to Tillamook for a trip to the quilt store and the Latimer Textile Museum and more ice cream at the Tillamook Cheese Factory. We also hit the Blue Heron for some french cheese and a visit with the farm animals. Sorry, I forgot my camera – no photos. Ellen Ann Eddy has a retrospective of her work at the Latimer. We also saw rug hookers and weavers in action.
Here are some photos of our walk this morning: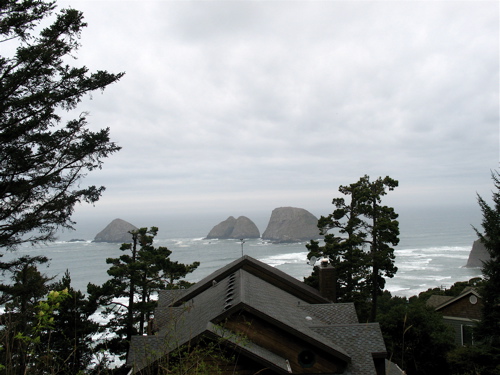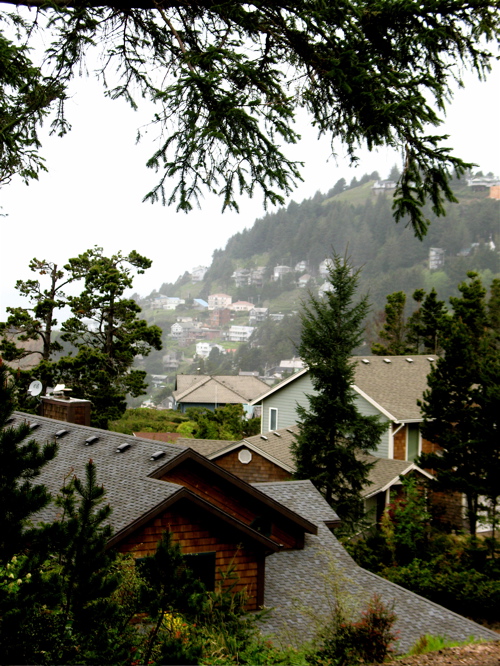 Here is a view of our house from the road above us.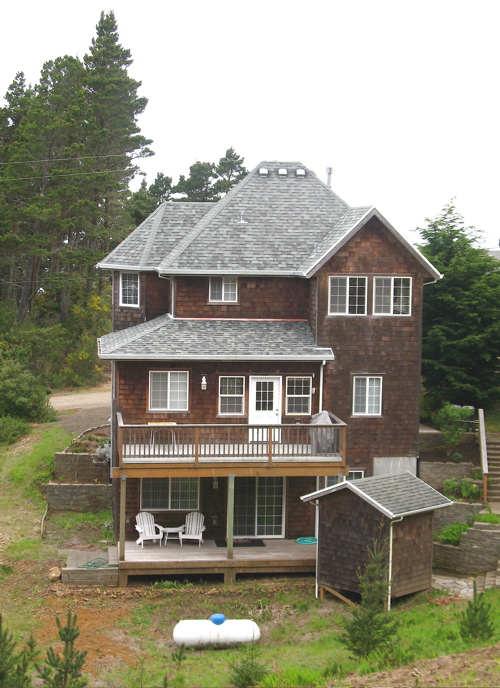 Here are Terry and Beth relaxing in their jammies last night.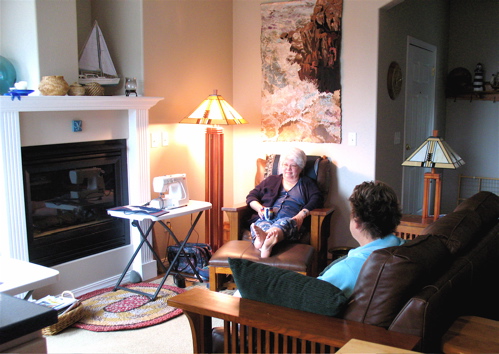 Here are scenes of my friends peacefully working today.
Terry: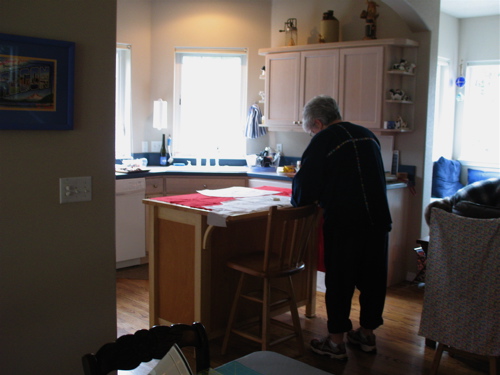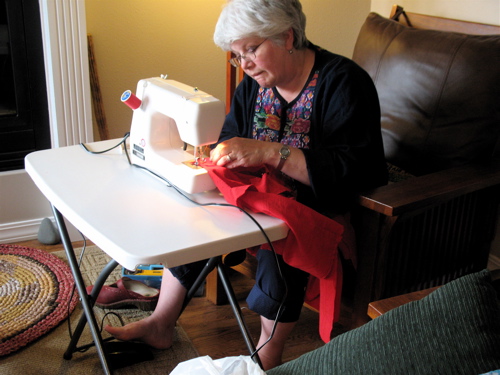 Beth: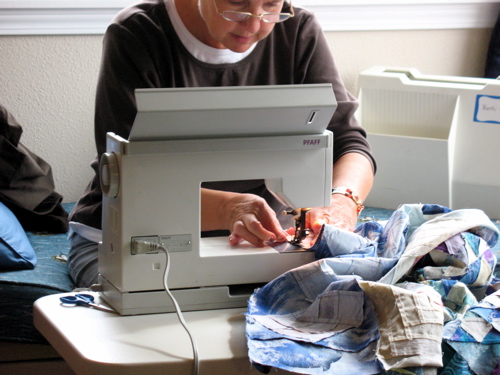 Reva: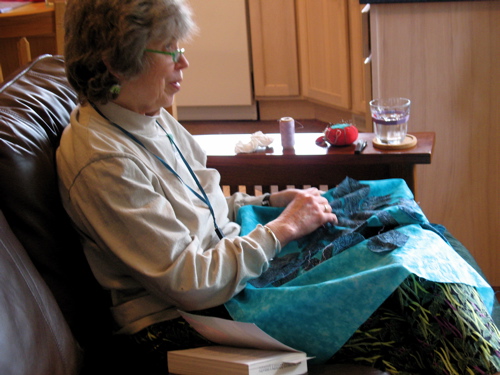 Gale, who is also with us has not been feeling well and has been taking some long naps. Linda has not made it over the mountains yet as she was not feeling well, either.
The rest of us are indulging in stuff like this – the scene at our table after dinner tonight.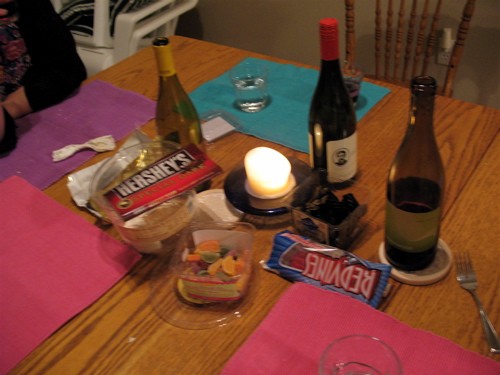 Needless to say, we are on a sugar high!
This sign on the wall is our motto for the week-end. So far no one has left!!