Tomorrow is Miss Mia's birthday. She will be 8. Today, she and eight friends celebrated. Here, she sits, waiting for them to arrive.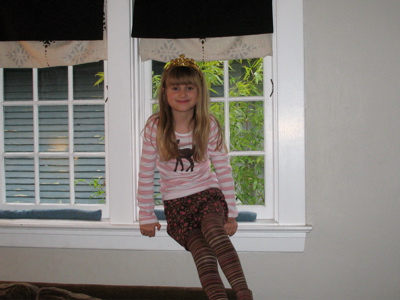 The theme was "Woodland." Steph had all the makings for little terrariums.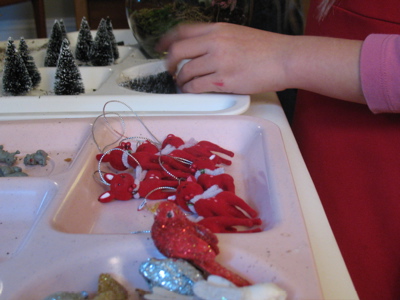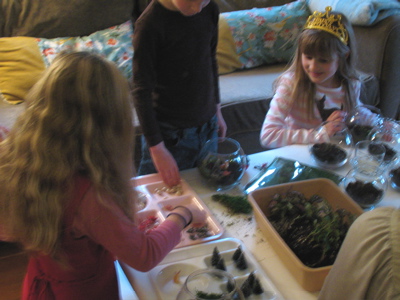 Here are some of the completed works ready to go home.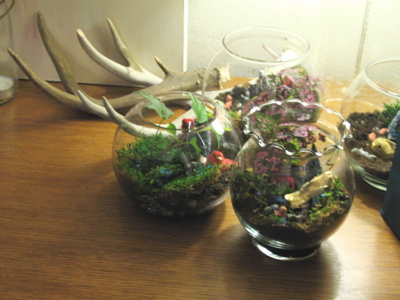 Kristin! Wait until you see this: Fliegenpilz birthday cupcakes!!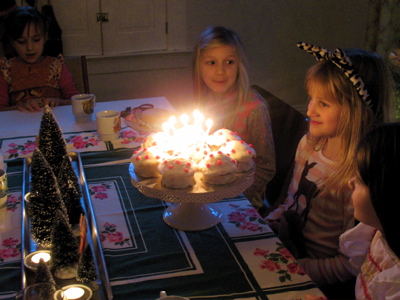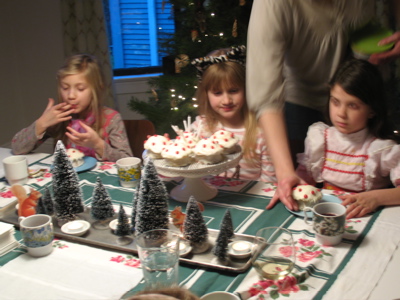 My daughter is such a great Mom and party giver. Mia's favorite part was probably this: opening pressies!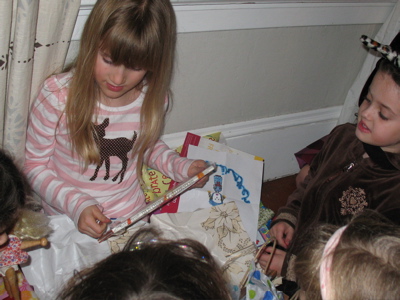 Tomorrow, Mr C and I are picking her up after school. We are going downtown to go shopping and to take in the Christmas decor. Then, we will meet up with the rest of the family for sushi.
My son-in-law, Jack, made my day. He asked me if I had gotten my hair cut – yes – Well, he said he liked it!!
I got all of the Christmas Mod Log Cabin Table runners sent off to the recipients. I took these two photos, using my table. This is the one that I gave to Steph: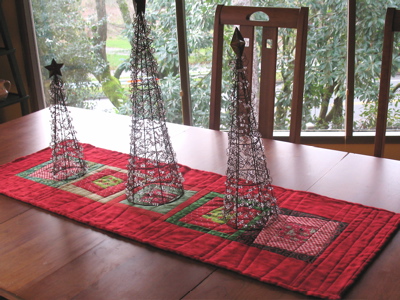 This is the green dupioni runner.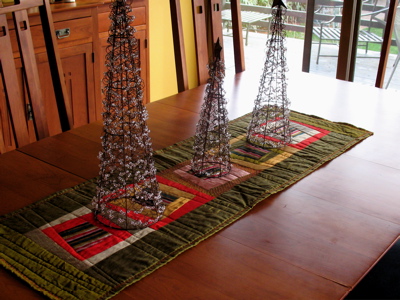 I have to make one more dupioni runner for myself. I love them.
Now, I have a request to all of my Blogspot blogging friends. Recently, I was only able to leave a comment with a Google id or as anonymous. Now, I see that there is a new comment pop-up thingy so that I can use my WordPress ID, but I can't get it to work. Does anyone know the secret. Does the blog have to have the option turned on in their settings? Help me, if you can.