We woke up to no electricity in Netarts. Reva and I were scheduled to make breakfast. Instead, five caffeine deprived women set out for Tillamook, which had power. Someone had knocked down a power line with his car. It took several hours to get power back.
Here is Reva warming up leftover quesadillas for her breakfast.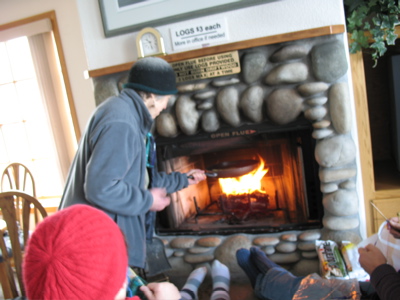 Here are others, trying to keep warm.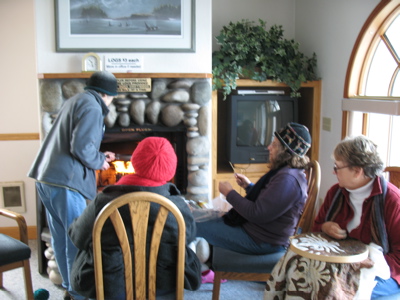 Here is a close-up of Beth's beautiful Hawaiian quilt.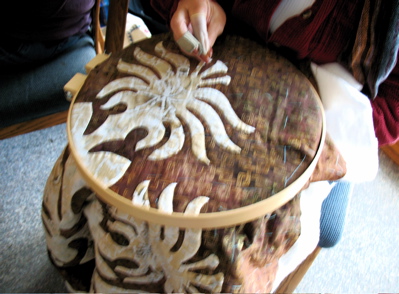 I finished one sleeve on my sweater and then worked on a small kimono fabric collage. This will be 8 X 10 when finished.
Near our condo was this funky little shop.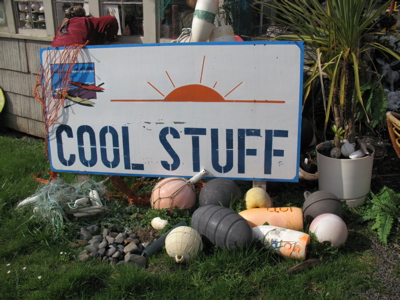 It was surrounded by flotsam and jetsam.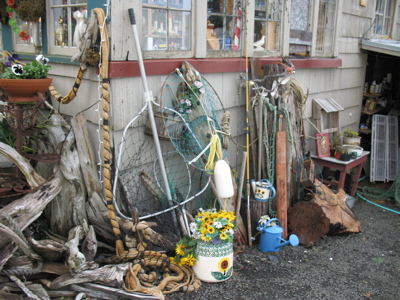 I loved the display of hats on the ceiling and boots on the floor.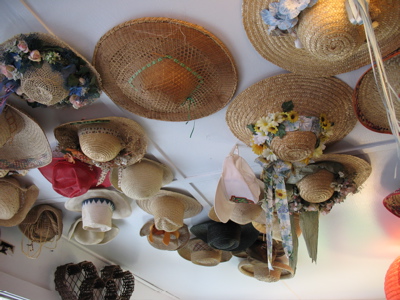 It was beautiful this afternoon and we had a wonderful outing on the beach. Look at this beautiful sea star.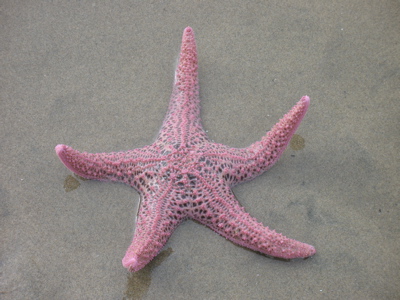 And some lovely rocks.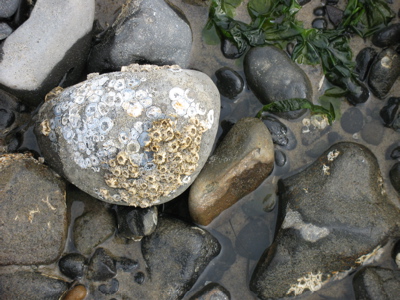 To see all of my Netarts photos, go to my Flickr site.
Tomorrow, we head home. I haven't accomplished much, but I have enjoyed the R & R, immensely. So much talking, laughing, eating and drinking.