Today, I printed and squiggled on fabric as I tried to come up with some accent fabrics for the SAQA auction quilt.
I used some bubble wrap and a vinyl gripper for printing metallic dots.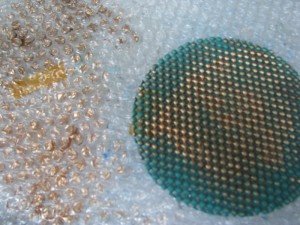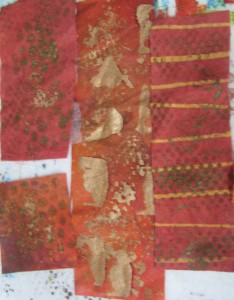 I also added some black squiggles with a syringe. I did a round sponge stamp in metallic paint on the background fabric.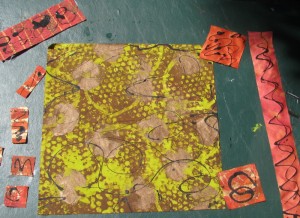 This was my first not so successful design. The white on the organza was not working for me.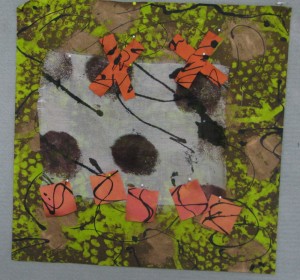 I then used some brass Dyna-flow paint on the organza fabric. I liked this much better. I also decided I had too much orange. (I am trying not to be too tasteful!!!) I have circles and X's – hugs and kisses. I have been thinking of naming this Summer Love. What do you think? I also thought about Circle Play.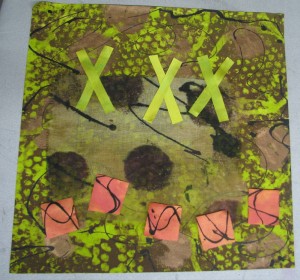 I am stitching the organza with a variegated Perle cotton that is just the perfect color.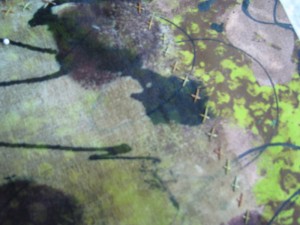 I also pulled some luminous hand-dyed silk for my illumination challenge.
I have the pieces drawn for the main design. I have not found the right background fabric — I might have to make a trip to Fabric Depot, but I don't know when. Tomorrow, I start my screen printing class. I hope my surge of energy stays with me so that I can get some work done in the evening. My studio is in the basement and is nice and cool.