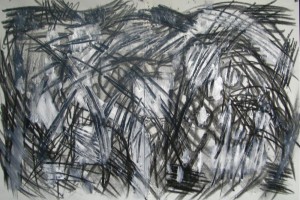 So, tonight, I decided to get back to my Expressive Drawing program with Steven Aimone. This workshop was called working with flux nonobjectively. This is an exercise of asserting and obliterating, marking and veiling. You begin by doing the expressive drawing technique, but stop intermittently and obliterate portions with white paint. The drawing is done with charcoal and crayon. I think I was not aggressive enough with the veiling/obliteration so I will do another of these. You can click on it to see it larger which shows the layering created by the obliteration of some areas.
I have to keep reminding me of the things that Steven says makes drawing easier:
Be kind to yourself
Don't worry about being perfect
Set reasonable expectations
Enjoy the process
Don't overthink things
Challenge assumptions
Ignore uninformed feedback
Find community
I had a fun day out and about with my friends in the STASH group. The first quilt shop we went to was beautifully done in an historic old building. It had beautiful traditional fabric with a few modern prints and a very nice collection of Kaffe Fassett. I didn't buy any fabric, just some thread, a sealing iron and these beautiful hand-dyed embroidery threads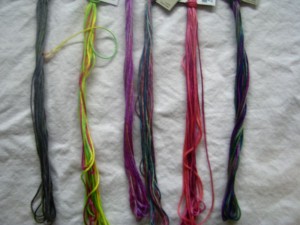 .
We then headed for another fabric shop which had batiks. I bought these.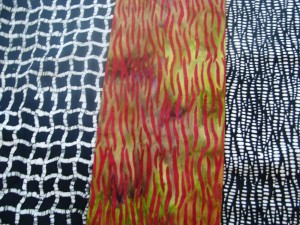 And this remnant for quilt backs. It has four prints in one piece.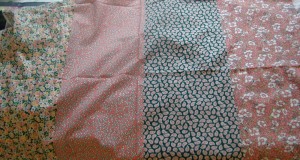 Next door was Tap Plastics. We had some fun poking around. I bought 3 different squeegees for my screenprinting.
After a good lunch together, we called it a day.