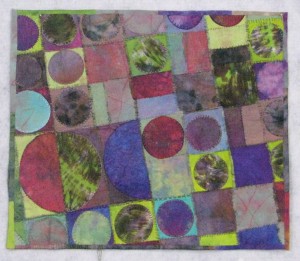 My irrigation circles are almost finished. Today, I worked on the edges for the silk circles. I cut one inch wide strips of the various fabrics I had used in the quilt top.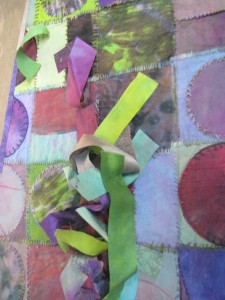 I then fused them to the edge of the quilt in random order.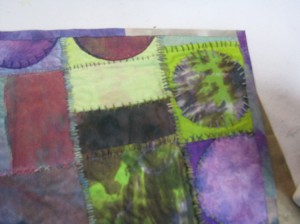 Now I am hand stitching embroidery thread over the binding so that it blends with the hand-stitched top.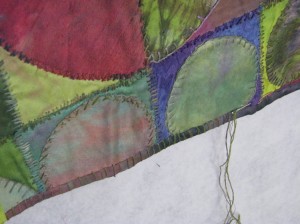 Tonight, I did my talk about becoming an artist at an older age for the group at church that is working through the Artist's Way book. I hope I didn't blather on too long, but this is something I love to talk about  — my passion for what I do. I also bragged a lot about my artsy kids.
Tomorrow is STASH— I'm looking forward to some girl talk while I stitch the binding on my quilt.