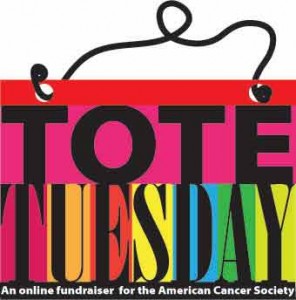 I donated a small fiber collage to Virginia's Tote Tuesday fundraiser for the American Cancer Society. I thought it was going into a tote with other small work's, but she is now offering the art work individually.
So, you can bid on my little indigo piece, Once in a Blue Moon.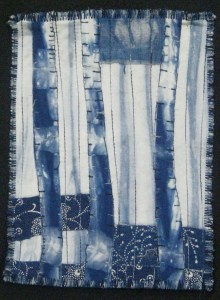 The next Tote Tuesday is February 16th. I will be reminding you!!
On the bad news side, I just realized that the silk irrigation circle piece is too small to meet the show requirements. So I am trying to come up with another piece before Tuesday. I love a challenge!!