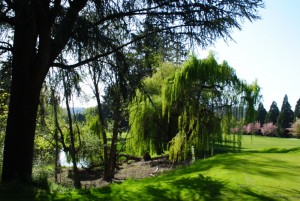 I am still having fun playing with my new camera. Right now, it is kind of hit or miss. I get some really good photos and some not so good, and I don't know what I have done differently!! This is a photo of one of the weeping willows on the golf course near us.
Today is bittersweet because it was a really gorgeous day and I enjoyed time with friends, but tonight, I found out that someone I care about is going through a rough time. I wish that I were closer  so I could be of more help. Her e-mail tonight brought me to tears.
This morning, Steph took some head shots of Terry and I for the Twelve X Twelve book. She hasn't sent them to  me yet. I hope we got some that will work. Reva came by and we talked and shared some work and then went out to lunch. Here is Terry showing Reva her Doug Fir Quilt.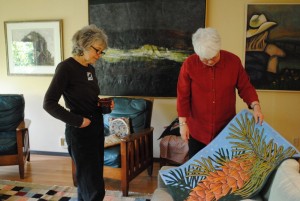 We took Terry out to lunch. I always enjoy time with my good friends and getting out of the house.
Mr C has been busy building me another raised bed. This one is up near the kitchen on the side of the garage and will be home to my herbs and maybe some tomatoes and rhubarb. Next, we have to get some soil delivered.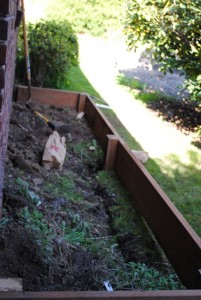 I took Scooter to the Rhodie Garden for his afternoon walk and, of course, took the new camera. Here are the good ones!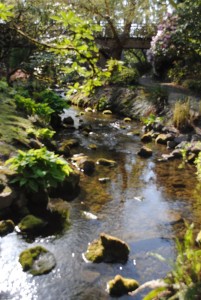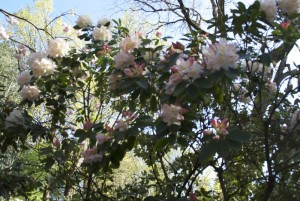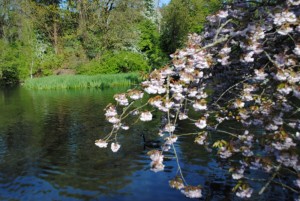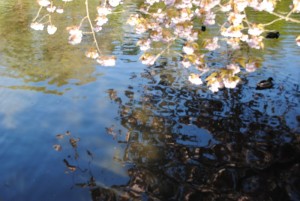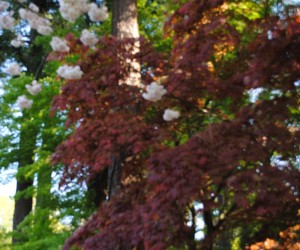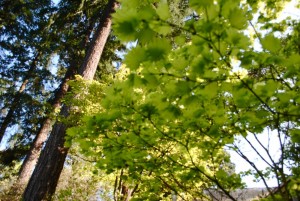 I have been having a little pain in my shoulder in the back. I thought it might be a pinched nerve. Tonight, I reached back into the corner of the kitchen counter to plug something in and ouch, it got really worse. I think I need to call the Dr. tomorrow and find out what is going on. I did manage to paint some silk tonight for the volcano piece. I couldn't get the right colors with the Colorhue dyes. It is so much easier to get the right color when you are mixing paint.