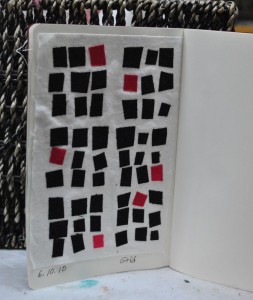 I have been flitting here and there — attending meetings and hanging out with friends.
And when I am home, I have been finishing up the studio spring cleaning. The cleaning is pretty much done except for my office.
I didn't want to get to off track with the Sketchbook so I went down to the studio tonight to come up with an idea. I was brain dead!! I just started cutting up some black fabric and decided to do a wonky grid with a punch of red. Not very elegant or creative, but it was fun.
I had a guild meeting last night. Our guest speaker was Jiseon Lee Iabara who is Fibers department head at Oregon College of Arts and Craft. She does amazing pieces using Korean Pojagi.
Today was STASH at Reva's house. She prepared a fabulous lunch. It was Gale's birthday and another quilter/fiber artist joined us. It was delightful.
After lunch, Mr C and I drove down to Dundee in the Oregon wine country to pick up our wine club shipment. It was rainy, but still a pretty drive.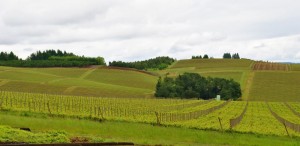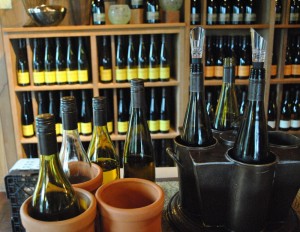 We had missed picking up our wine for the last 3 times so we had a lot of good wine to bring home.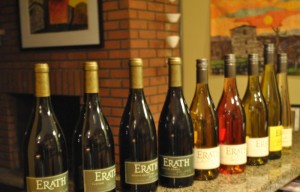 Tomorrow, I am off to lunch and an art date with Reva and Anita Kaplan who is in town visiting her daughter. Reva used to live at Sea Ranch in Mendocino County where Anita lives. If you are not familiar with Anita's work, click on her name and check out her fantastic art quilts.
By Saturday, we are supposed to have sunny days and temps in the 80s. This morning the weather man said we better enjoy the rain while it lasts. Ha!! What a sense of humor.