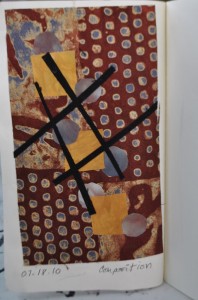 I woke up Saturday morning and knew that I needed to make a list. I had many things to do and was feeling just a little overwhelmed. I needed to get an online show entry done, write the president's letter for the guild newsletter and proof my chapter in the Twelve by Twelve book, The nice weather was beckoning me out to work in the gardens. I got everything done and finished quilting the background for the silk aspen quilt.
I thought I would share some recent acquisitions with you. I recently subscribed to the Hand/Eye magazine. I received my first copy. It is a gorgeous, over-sized publication. This issue is about Asian textiles.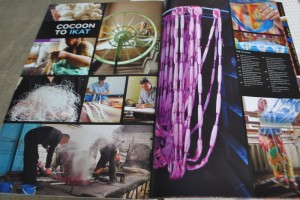 Yesterday, I received by Blurb catalogue of the Beneath the Surface show.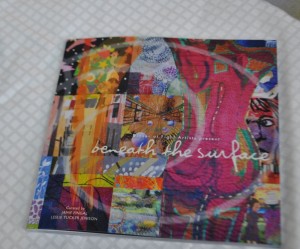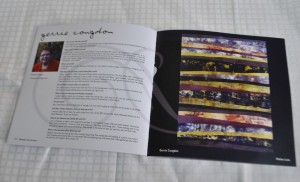 The quilts are making their debut at the International Quilt Festival in Long Beach later this week.
Today, I was at my local "everything" store, and this new Panasonic Iron jumped into my cart.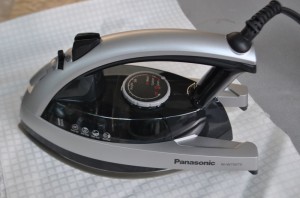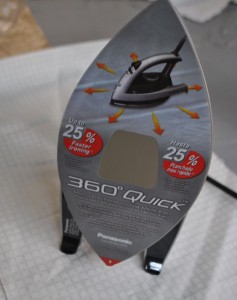 I love this shape – works coming and going.
Here is my old iron which has survived many falls and has lost some of its plastic parts.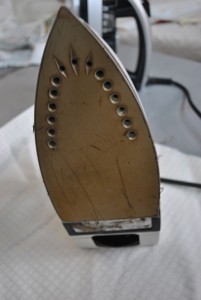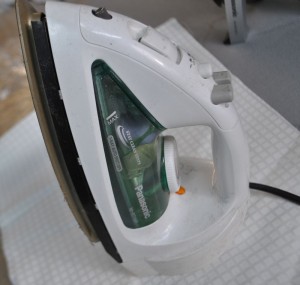 I love these irons because they have a titanium sole and great for fusing fabrics.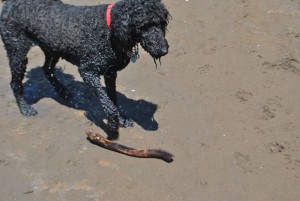 This afternoon, we took Scooter down to the Willamette river to play. It was his first time encountering a large body of water. At first, he was very wary, but he saw the other dogs having fun and finally started retrieving sticks for us. He would not go deep enough to swim, but he was great for his first time. You can see more photos on my Flickr Site.