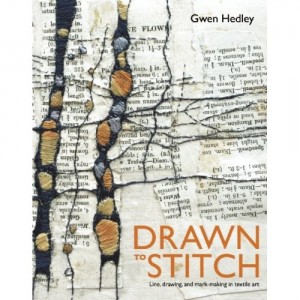 I finally found some time in the studio today and decided to get to work on my first post about using items I have purchased and not used. I am starting with this book, Drawn to Stitch, by Gwen Headley. Line and mark making are both favorite design elements and so I was immediately "drawn" to this book when I saw the title and the cover.
The first part of the book deals with making interesting backgrounds for making lines and marks. One method she illustrates is weaving fabric to create multilayered and complex backgrounds. I did two tonight.
First I grabbed an aspen screen print from my stash  and a coordinating commercial print. The fabric needs to have a fusing on the back.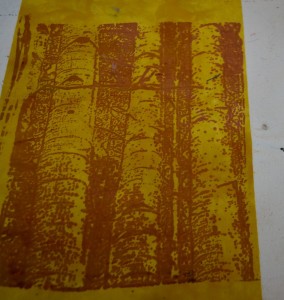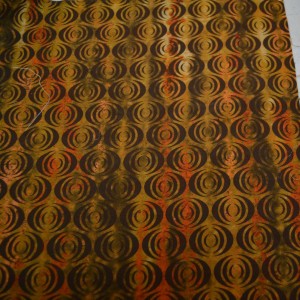 Here is the resulting weave: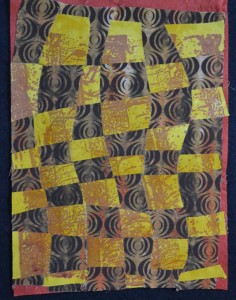 I have it fused to orange felt. Not very exciting, but might be more interesting once I add some stitching.
Then, I grabbed a piece of white fabric and made some marks with black paint which I left to dry while we went out to dinner with Lisa and Clay.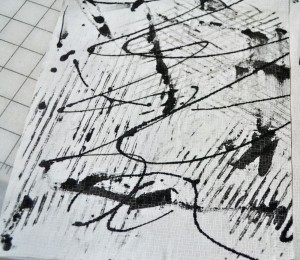 You need to have two pieces of media, the same size. For one, you cut lines that do not go all the way through.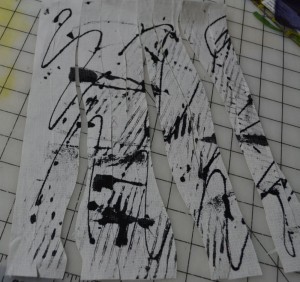 For the other piece of fabric or paper, the cuts are made in the opposite direction all the way through and then are woven into the other piece.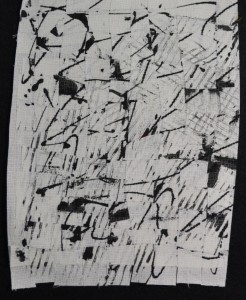 This is a much better background for adding stitches and more marks.
It felt good to get paint under my nails and to play with fabric again.