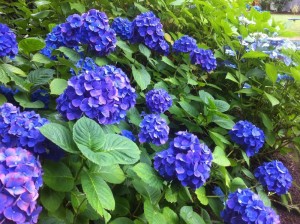 All of my studio work is stuff I can't show you so instead, you will see photos of pretty flora from my neighborhood walk with Scooter and Mr. C. There seems to be an abundance of purple flowers.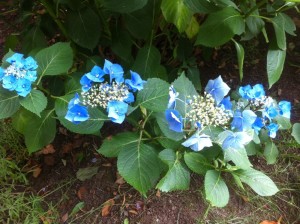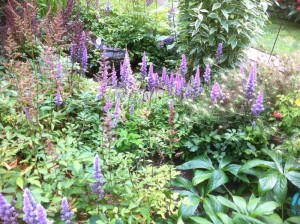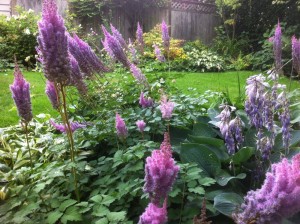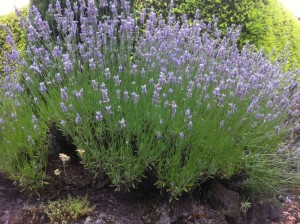 I had a glitch with one of the pieces I am working on, today. I was fusing organza to a piece of silk and a little purple thread got stuck under the organza. Amazingly, I was able to use tweezers to pull the thread out with out it showing any damage to the organza – whew!
We are having such a chilly summer. The sun does not come out until the afternoon. It is great sleeping weather, but not weather for tomatoes or dyeing!!