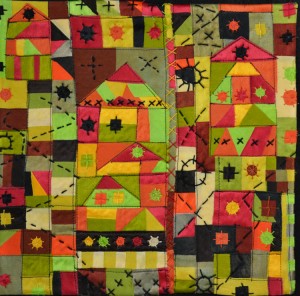 I am so happy that my Klee's Castle was purchased for the Teri D. Springer Quilt Collection for $350.
I finished attaching Twelve X Twelve quilts to the felt panels today. I had to use safety pins for the last few. Quilt basting guns and I don't get along very well!!
Tomorrow, Terry and I will package them up and send them off to Houston and then celebrate.