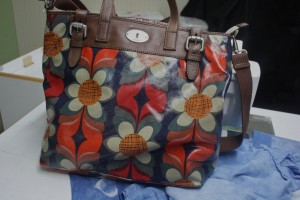 I have been doing a little shopping to get ready for my trip to Houston. I love this bag that I found. It is really roomy and I love the print. It has a surface that I can wipe clean and most importantly a shoulder strap large enough to fit over my head so that I do not put too much weight on one shoulder. And there is room for shopping — very important.
I also bought some new Ecco shoes — very sensible, black patent leather and too boring for a photo!
This is a portable charger for my iPhone and iPad. It is really cool. You can recharge it by plugging it into the laptop. It will come in handy at the show to keep my electronics running.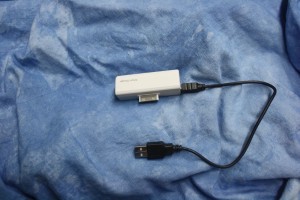 This is my teeny tiny Square Up for processing credit cards on my iPad. We will be selling books and cards at our exhibit.
Tonight, I have been working on something special and fun to take with me. I can't show you yet, but I will post photos from Houston. I always have to take my laptop with me to keep up with my SDA work.
Tomorrow, I will do some errands, pack and make sure Mr C has food. I want to buy some yarn to knit a baby sweater. I am going to be a Grandma again at the end of March. I am so excited. Mark and Jayme are very excited at becoming parents. It will be quite an adventure for her to manage medical school and a baby!!