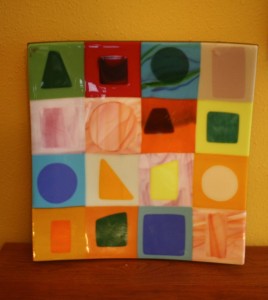 When the nine Twelves met in Houston, we exchanged some lovely gifts. It was so wonderful to bring them home with me to fondle and enjoy. Karen's husband, Ted, made each of us a fused glass plate which was inspired by one of our Twelve by Twelve quilts. Since they are very heavy, they were delivered or shipped to each of us. Karen brought mine to me a while ago when she was visiting Portland.
It was inspired by my mathematics themed quilt — Not  So Simple Geometry.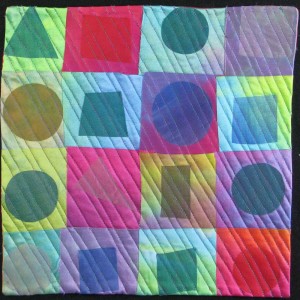 I keep mine in my dining room and you can see how beautifully it goes with the wall color. It is a lovely memory of the Twelve community. Thank you Ted and Karen.