So many things going on and thankfully, I am fighting back against a sinus infection. I was down most of the week-end with a horrible sinus headache. I am doing all the none antibiotic things I can, and it is working. Woo hoo. I had a very busy day catching up with stuff.
I went out yesterday and bought the lovely yarn up there. It is a merino wool/bamboo combo that is machine washable. I am making a sweater for the new baby. I wanted to do that green color, but couldn't find the right yarn so that will have to wait. I love this heathery robin's egg blue.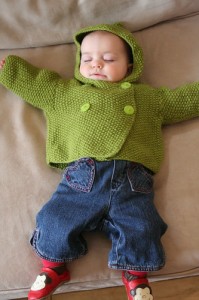 My new camera arrived today. When my brand new Nikon 3100 was stolen last spring, I didn't get a new one because it was quite expensive and I thought I could get along with a cheaper camera for a bit so I bought a used Canon Rebel. I have had so much trouble photographing my quilts. I found a used Nikon 3100 for almost half the price of a new one plus they are buying my Rebel. It turned out to be a good deal. I used it for photos tonight, and I am so happy.
I had a lot of SDA work to do today, but I managed to sew 16 more disappearing nine patch blocks for Gwen's quilt.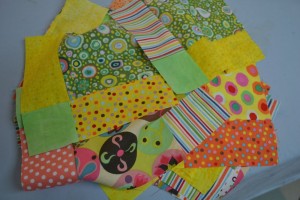 The Oregon art professor who led our critique session a few weeks ago, recommended the book Making Art by Terry Barrett. It is a college text and was quite expensive, so I hope to put it to good use!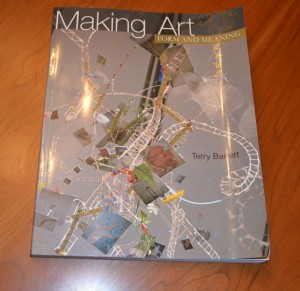 I took these two photos with my iPhone on our walk this morning. We still have some great color, but the rain has arrived and so the leaves are falling. Can you see Mr C and Scooter in these photos?