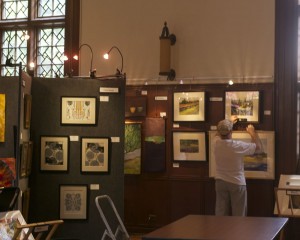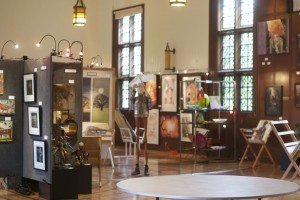 The Artists Among Us 2012 exhibit is almost ready for prime time. We have achieved our goal of a show that looks like a gallery with a curated show. Allan Oliver, one of the co-chairs, owned a gallery in North Portland and has created a beautiful display of art. This year, we have only one of a kind original art — no production work like jewelry and clothing. The exhibit is less cluttered and the exhibited art has more room to breath.
There are a few fiber artists in the mix. Here are some of their displays:
Lynda Christianson – Eugene.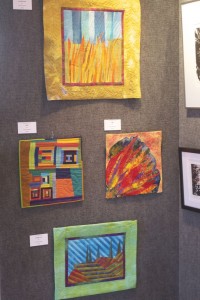 Terry Grant, Portland.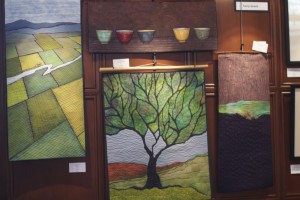 Diane English, Eugene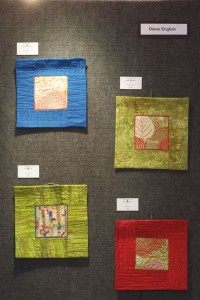 Karen Miller, Corvallis.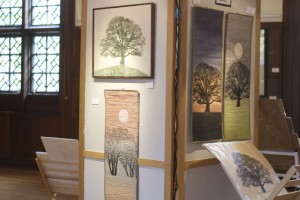 And, my display.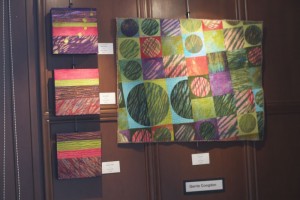 These are paintings by Terry Grant's very talented son-in-law, Carlos Molina.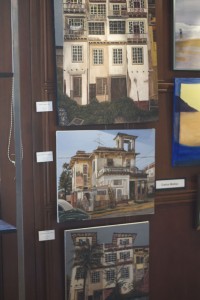 We have lots of new artists in the show this year who have brought a vibrancy and more modern look. These paintings are the work of William Hernandez.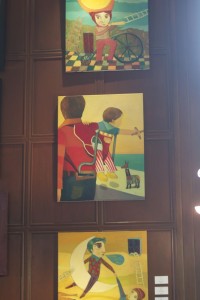 Our featured artist is Michael Manwaring. He has an assortment of paintings, sketches and sculptures. That green man is gigantic and is on a platform above his display.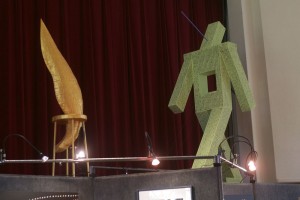 Yesterday, I finished the program and assembled and folded 200 copies for our gala opening. I still have to finish name tags for volunteers. Thankfully, Mr C made a quick recovery and I seem to be fine!!
I managed to get caught up on my 3 X 3s. Here they are: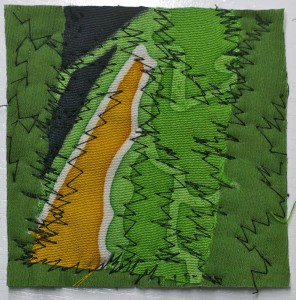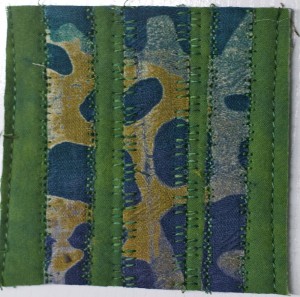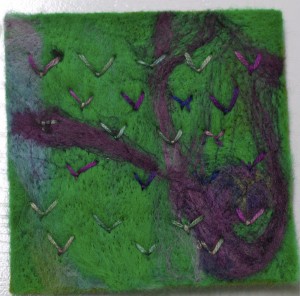 Tonight is the artist/volunteer reception with a training for sales volunteers before the reception. Tomorrow night is our gala opening reception. If you are in the Portland area, I hope you will come by on Saturday or Sunday.