Last night. I finished the quilting on this piece. Today, I was showing it to my STASH group in this orientation, as I had designed it. They all said I was holding it the wrong way. Say what? So I turned it and duh, there was the water.

I was so excited by this revelation and so thankful for the wisdom and honesty of friends. I still have to block this and finish the edges. Here is a detail.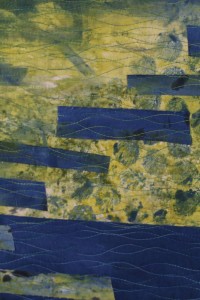 We had a good time this morning. There were only four of us as two members are traveling.
After some iced tea and show and tell, we went down to my studio patio where I had set up a table with the gessoed canvas.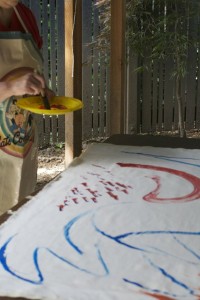 I had a table of supplies – plates for palettes, brushes, rags, water, paint, etc.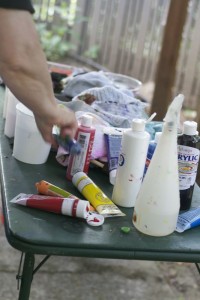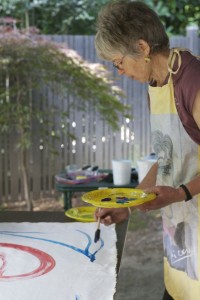 It was a beautiful morning down there under the deck, and we had fun painting and chatting.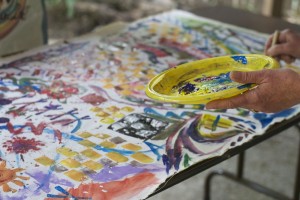 Here is a blurry view of our final canvas: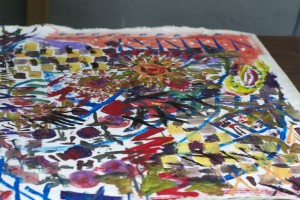 I am going to cut it into 6 pieces – one for each of us and the challenge is to use it in a finished art quilt. A challenge, for sure.
We enjoyed lunch back up on the deck and sat and chatted for a long time, attempting to solve all the problems of the world.
Here is today's 3 x 3. A piece of silk that I had spattered with paint at some point in time.