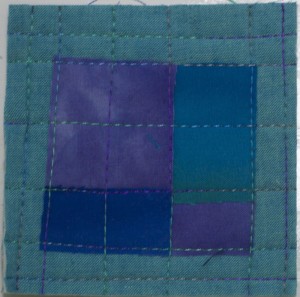 Just a quick check in. We packed up and left the John Day Fossil Bed area this morning. We arrived in Bend and found the downtown area where we had lunch on a patio by the Deschutes River and walked around the shops for a bit. Then we drove out to the Deschutes National Forest to find the Tumalo Falls.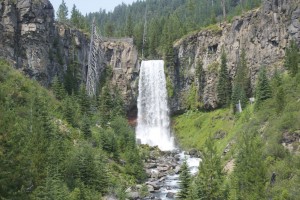 We hiked up to the top of the falls and I took some more photos.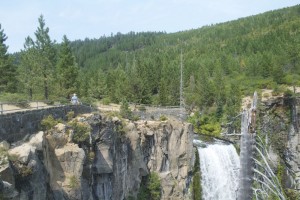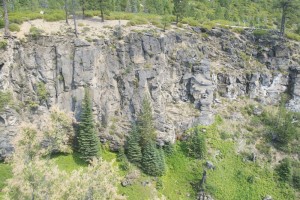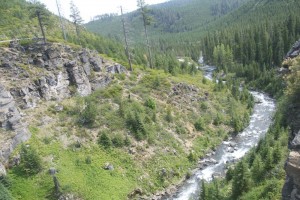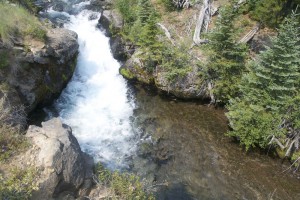 We then checked into our hotel. We had dinner at the restaurant here. Again, we got a great table on the deck right next to the river. It was a gorgeous evening. My steal was not cooked to my specifications so the waiter comped us this gigantic chocolate dessert. It is a chocolate bag filled with dark and white chocolate. We could barely make a dent in it.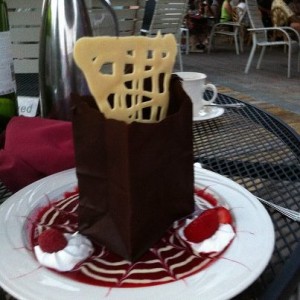 Tomorrow, we will head back to hot Portland and reunite with Mr Scooter.