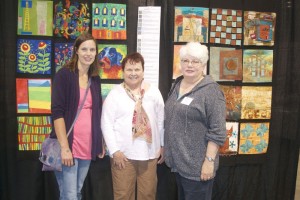 We had a Twelve rendezvous today when Nikki Wheeler arrived with her parents to see the exhibit. I spent most of the morning at the show hobnobbing with friends and fans. It was lots of fun. I did a little shopping and took some more quilt photos.
This quilt of Elaine Millar was supposed to be in yesterday's post. It  is in the SAQA exhibit and one I like very much.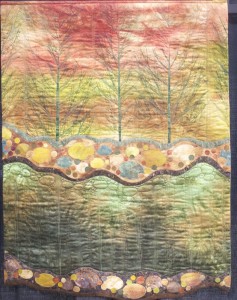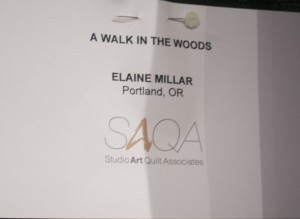 This quilt was full of details with felted critters and hand embroidery. It was quite fascinating.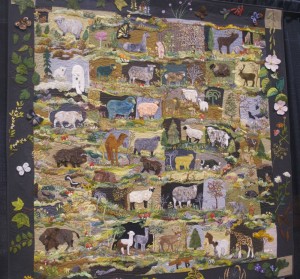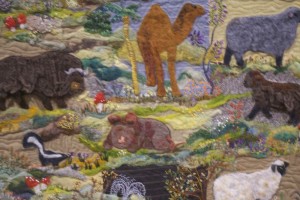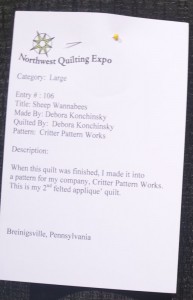 I found this innovative traditional quilt very striking.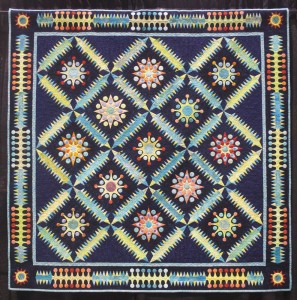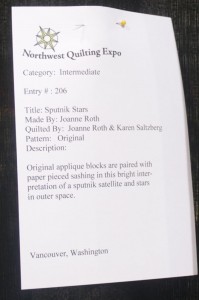 There was a special exhibit of quilts by the Portland Modern Quilt Guild. I have to admit that I don't quite get this quilt movement. I do like some of the quilts they make – examples to follow – when they use simple forms composed on a white background. However, many of the quilts in this exhibit did not have that aesthetic – they were pieced blocks like many of the other traditional quilts in the show.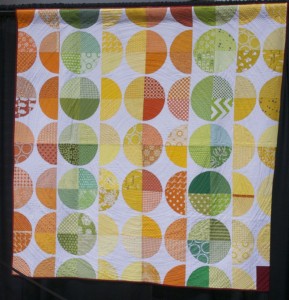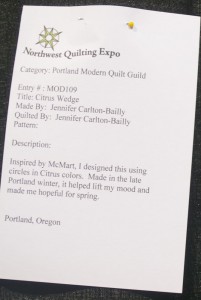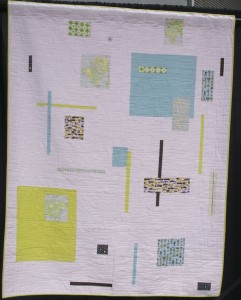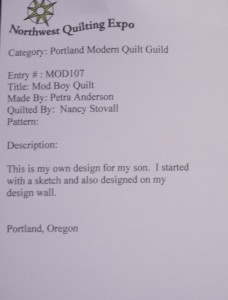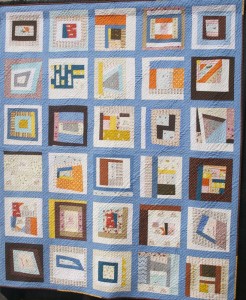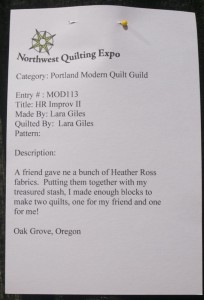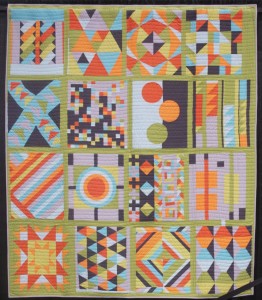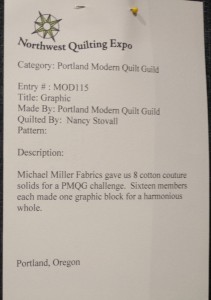 I figure that in a few years they will all be making art quilts and joining SAQA!
That is it for tonight.