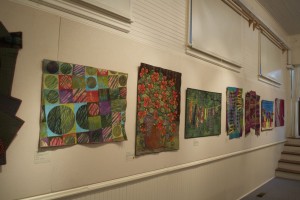 This morning, my High Fiber Diet friends, Mary Arnold and Bonnie Bucknam, picked me up for a drive to Tillamook to the Latimer Quilt and Textile Museum for the opening of our Rhythm and Hues show. First, we stopped in downtown Portland for brunch with Nelda Warkentin. She was in town from Maine to meet up with some old friends from Alaska before she and her husband head to Mexico for the winter.
The drive to Tillamook is very rural and woodsy. I always enjoy the scenery.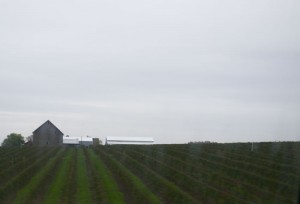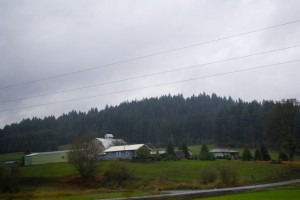 We had a good turn out of artists from our group and quite a few folks who came to check us out.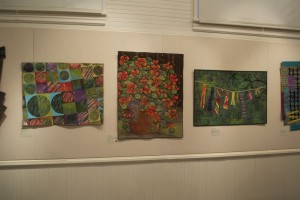 Terry's Nasturium quilt, next to my Prairie Circles quilt, sold today. Congrats to her.
Here are some other shots of the show and artists hanging out.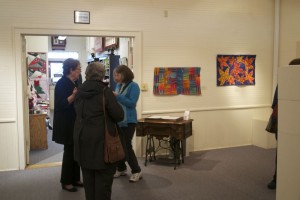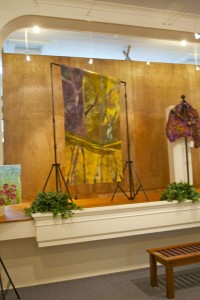 That is Bonnie Bucknam's quilt on the stage.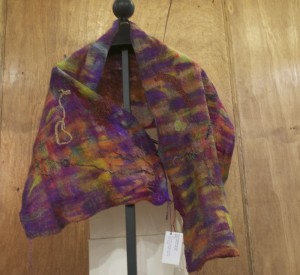 A beautiful felted stole by Maarja Paris.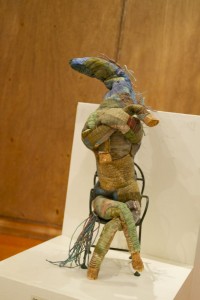 Walter, the horse, a whimsical soft sculpture by Christina Brown.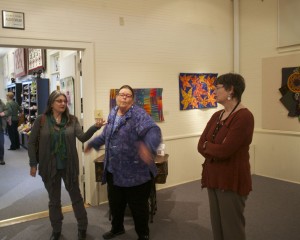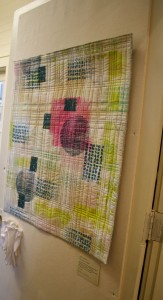 A quilt by Carol Heist who does beautiful surface design work.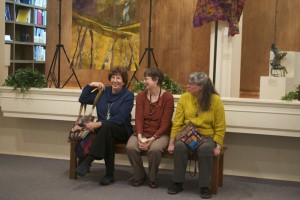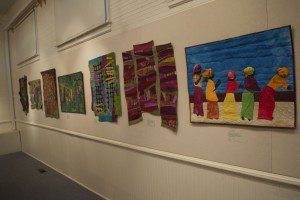 And that is that. I am tired after a very busy week. I am looking forward to a week with time in the studio. I only have a couple of appointments.