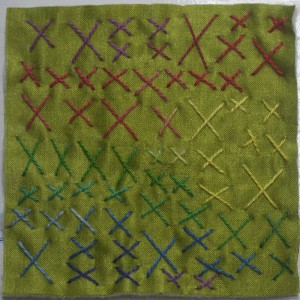 I am coming to you from The Congdon Infirmary and Day Care. Jayme is quite sick with a head cold and cough. Mark is doing a little better. Neither of them is getting enough sleep. Paige, on the other hand, is having a good old time, keeping us and the dogs on our toes.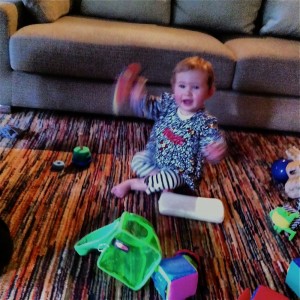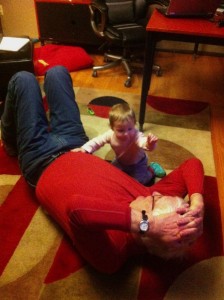 Tonight, she was in rare form, and was not ready to sleep at her normal bedtime.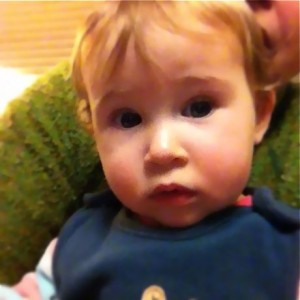 Mr C and Mark took turns walking her around, and she finally got sleepy.
I keep running out of food. I am not used to feeding so many folks. I made a huge pot of soup tonight and it was gone. Clay helped me make vegan apple crisp. Just means that you use vegan margarine instead of butter.
I thought I would share some of my great Christmas presents. This is a lovely little hanging of Chinese zodiac animals with wonderful embroidery on them. My sister-in-law, Ann, got them when she was in China last spring.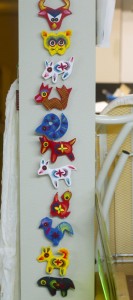 I collect ethnic and folk art crosses. Steve's brother and wife gave me this one. It is Haitian — made from a steel drum and then painted. It is really wonderful.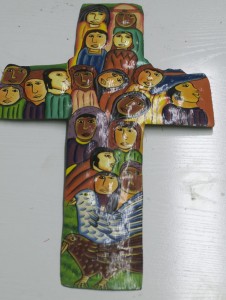 Lisa gifted me with some great fabric. Indigo cotton from some friends in Oakland who dye and sell fabric.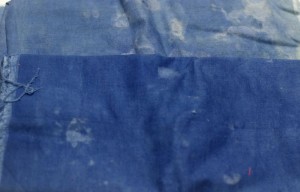 She also gifted me with a set of fat quarters of Jay McCarroll's design. He was the first Project Runway winner who designs fabrics as a sideline. I am in love with the colors and patterns in these.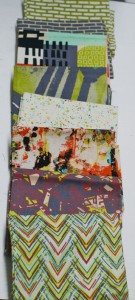 This is my favorite because I think I would love to make a quilt that looks like this.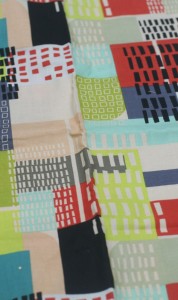 She also gave me this lovely striped and very soft wool stole/wrap. Love the colors.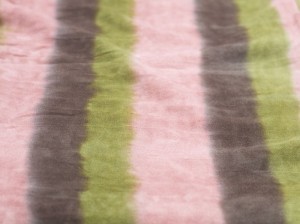 Stephanie and family gave a beautiful woven stole. I love the colors in this too. I guess I will be staying warm and stylish this winter.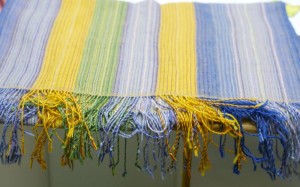 Scooter is a little bit jealous of the time I spend with Paige. Sometimes, he just comes and sits by us and stares with those eyes you can't see!! Then he will come up and try to put his head on my lap next to her. She loves him and loves to grab his fur and ears and tail. Overall, he is very gentle with her.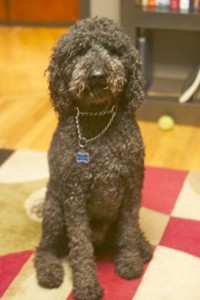 Here is today's 3 x 3.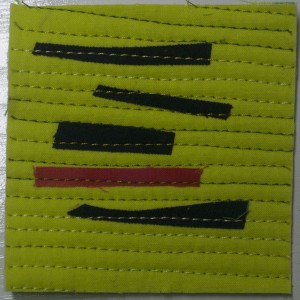 Only two more to go. Then what? I have some ideas, but have not settled on one thing yet. Sometimes, I think I should give the daily thing a rest for a year.