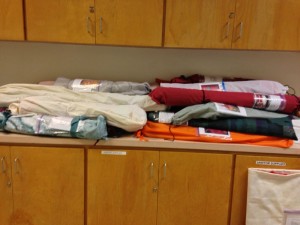 I went to a High Fiber Diet meeting tonight, and many of us turned in quilts to be juried for the Simply Red show. Here is a pile of them in their travel bags. The jurying happens on Saturday. For the first time we have a panel who are not members jurying the show.
Before the meeting some of us met for dinner at a Vietnamese restaurant. I love this cuisine and since they use rice noodles and wrappers it works well for gluten free.
Terry Grant and several others had a Vietnamese Crepe which is made with rice flour and a spice that turns it yellow.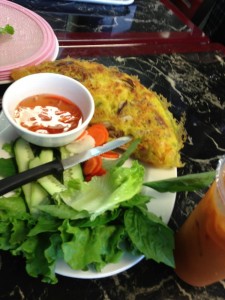 I had rice noodles, pork and all those lovely greens to put in rice paper wrappers which are then dipped in the very flavorful sauce. The pink plates each have a wrapper on them.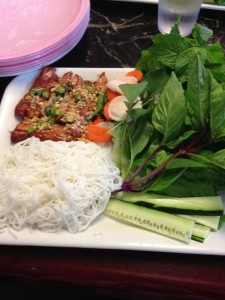 The very talented Bonnie Bucknam brought some of her handmade books and journals. They are so beautiful.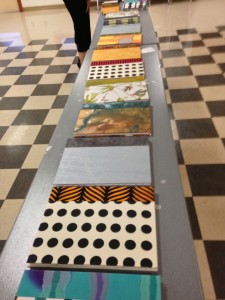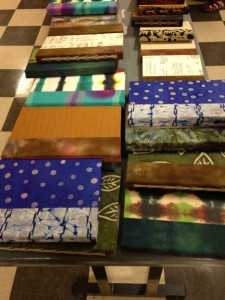 And that is about it for today. I spent much of today doing SDA Constant Contact e-mails. Tomorrow, I am going to a SAQA meet up at a gallery where Trisha Hassler has an exhibit and is doing an artist talk for us.