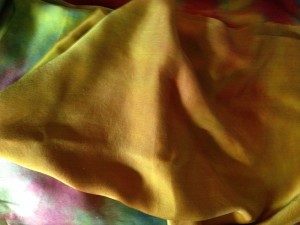 I am so smitten with the newly dyed fabric in my stash!! Above is a beautiful variegated gold silk charmeuse.
I arrived home from Eugene late yesterday afternoon. I have yards and yards of new fabric for my stash. Here is more of the silk. The first batch was dyed in Judy's  nature method.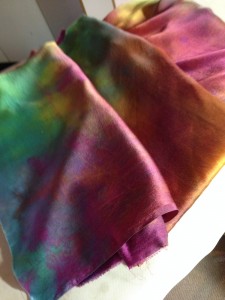 This psychedelic piece was done with the texture method.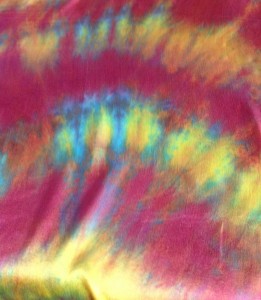 And this one is the star burst method.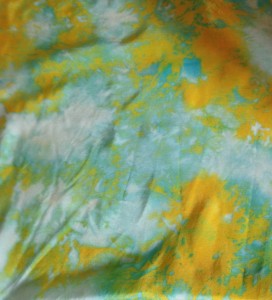 I love these pieces of cotton which are color bursts.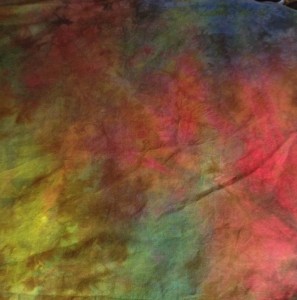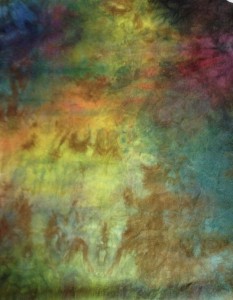 I am not sure how I did these, but I like the dark values.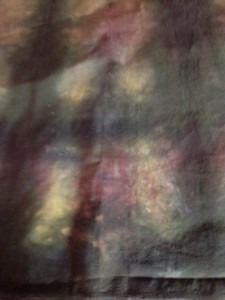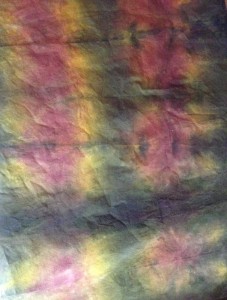 And this one is a star burst – nice, eh?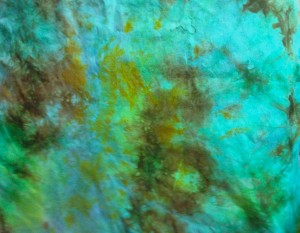 It took a few tries to perfect her lines technique, but this one is pretty good.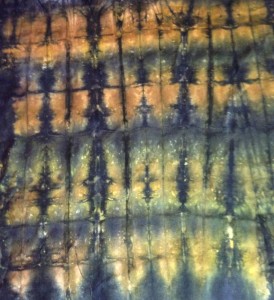 I have only made a small dent in ironing these. I love the magic that happens when you iron hand-dyed fabric.
I went to get my teeth cleaned today and had the bad news that the bridge on the right side of my mouth is disintegrating and is in danger of coming loose. So I have to go in and get new impressions and find out my options for replacing it. I see $ signs!!