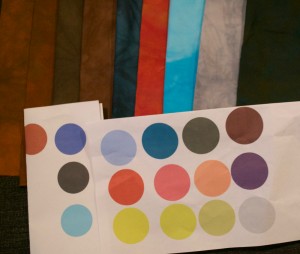 I found some fabrics in my stash that should work with my color palette. I hope to get to the studio tomorrow to start mixing some dyes. It should be fun.
I had to rest my body today. I didn't sleep well last night. I had to stop taking Aleve pm because it was doing a number on my tummy, but I think I will take one tonight with some Pepcid and hope for the best.
I am really getting cabin fever. We are having gorgeous weather and I wish I could go out and take a long walk.