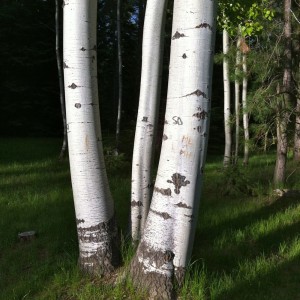 What  beautiful scenery and weather awaited us in the high desert of Oregon. I loved seeing the beautiful aspens, once again. This time of year, the leaves are small and green, but still rustle in the wind.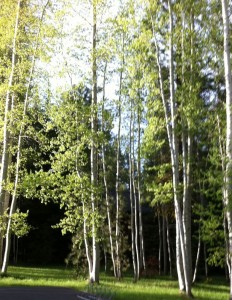 Shortly after we arrived on Wednesday, Terry got us started mixing up flour paste to spread on fabric. And then the mark making commenced.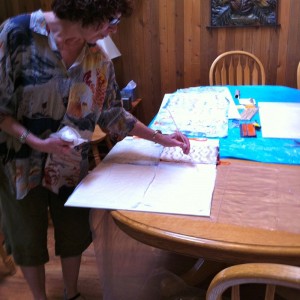 Here is Suzy making marks on her fabrics with a skewer. And below, is Terry.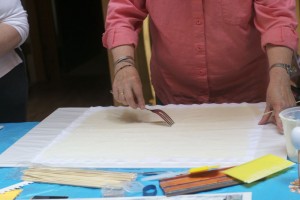 Reva brought a piece of fabric that had marks from a previous surface design project.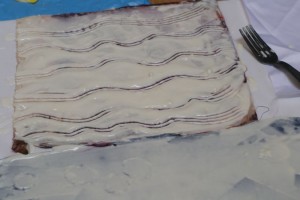 Here is one of my pieces.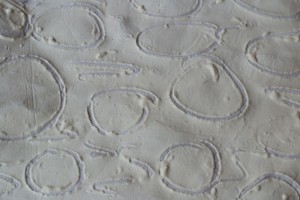 Here is that piece after it dried and started crackling.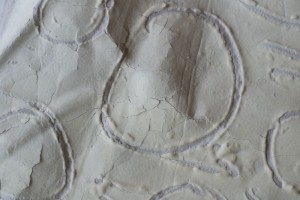 The next day, we painted the dried and crackled pieces.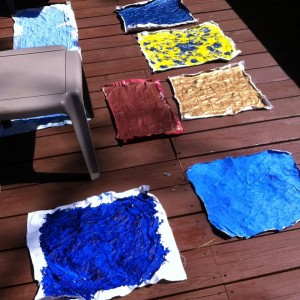 I still have to remove the paste and extra paint from my pieces. I will report on that later.
Do you know why Sisters, Oregon is called Sisters? A trio of mountains is the reason – known as the Sisters.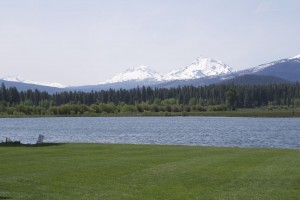 There are only two in this photo. I am really tired. I'll be back tomorrow. G' Night.