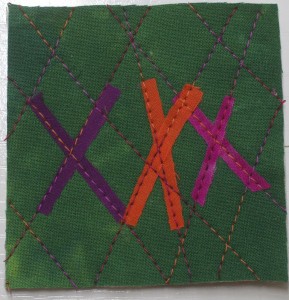 I have been working to finish a piece for the SAQA juried show, I'm Not Crazy. It is a piece that I started a while ago. I used de Colourant to create some letters on a hand-dyed background. I wanted to stitch around each letter and found that a special clearview foot that came with my Janome 7700 was perfect for the job. I had much more control than I normally do and was able to free motion quilt around the letters.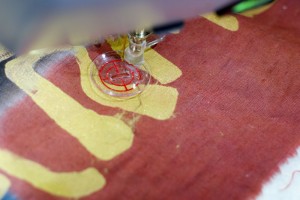 This is a piece about depression which has plagued many in my family, including myself. The deadline is tomorrow evening, EST, but I am close to finishing!!
I have 3 more green 3 x 3s. Only one more to go.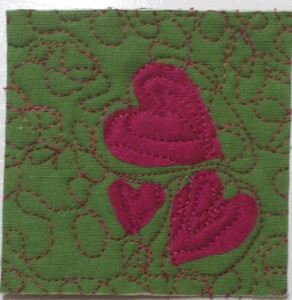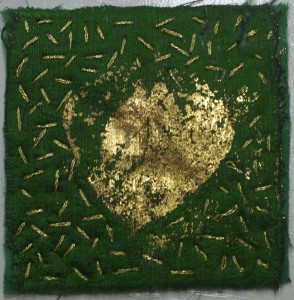 I lost this little Aspen leaf thermofax screen, but found it today so was able to do some foiling for this piece.
Mr C gave in and hired someone to work on the landscaping. Today, a delightful young man was here most of the day and cleared out the copious weeds on the side yard where I have the garden beds that are too shady for growing much of anything. It looks so much better. He also worked on the little garden outside my studio.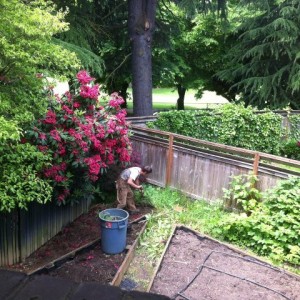 I took this photo from one of the bedroom windows with the iPhone. Hope he doesn't mind.