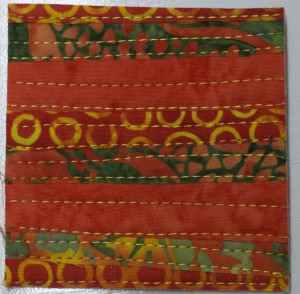 This was the week when I was going to hit the studio running and start on some pieces for deadlines coming up next month. Mr C has been in Corvallis since Tuesday so I was looking forward to non-cooking and other partner time. Then, I started to feel blah yesterday and it was worse today.
I did get a drawing done for the mythology theme for the next Twelve reveal. I want to do it in batiks and pulled some from my stash, but I didn't have just the right mix. This morning, I dragged myself to Fabric Depot and found a 20% off sale on batiks, and I also found the perfect fabrics for my design.
Here is the array of new and old batiks.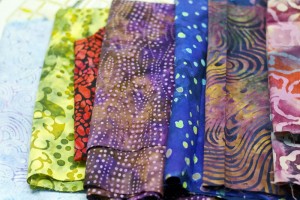 And here is a sneak peek. I actually got some fusing done and did some cutting.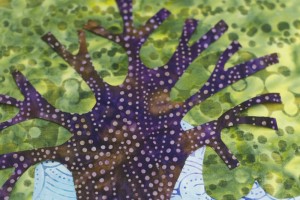 And before I crash for the night, here is my 3 x 3 for today.