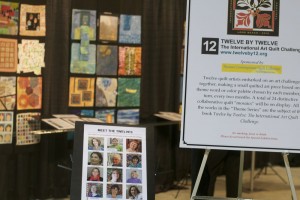 I flew to Long Beach today to see the Twelve by 12 Quilts and the Rituals exhibit. Seeing our quilts all together took my breath away, again.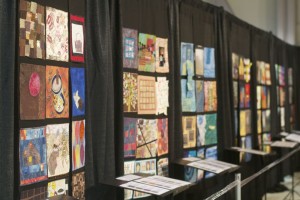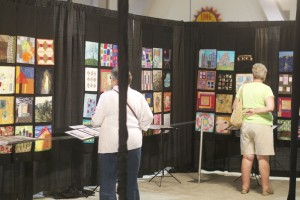 It is always fun to interact with people viewing our quilts. Several told me it was the best exhibit in the show.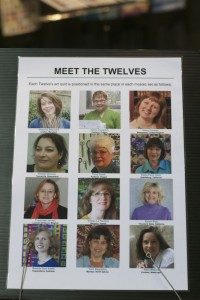 I love this poster with all of our photos.
Del Thomas, who is our angel for sponsoring the exhibit in the three IQF venues, was here tonight and I snapped this photo of her with the quilts.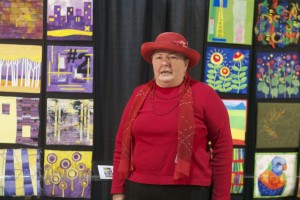 I have a quilt in the Rituals exhibit. Photos are not allowed, but Leslie Jenison, one of the curators, took this photo of me with the Scooter and Mr C quilt.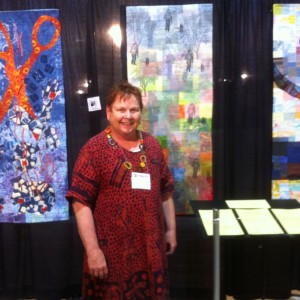 I have a nice room on the lower floor of the Hyatt, overlooking the lagoon. It is very peaceful and quiet and since I have some SDA work to do, it is nice to have this space to myself. Here is my view.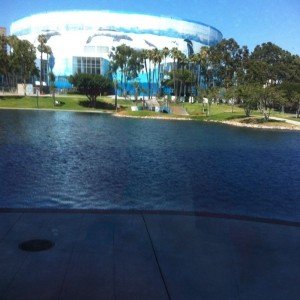 This is yesterday's 3 x 3. There won't be any more until I get back home.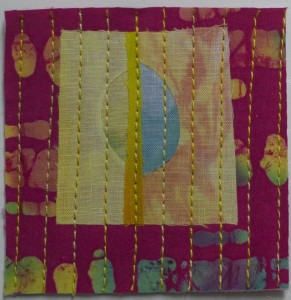 I have to get to work and then get some sleep. I am on duty at 9:30 in the morning at the SAQA booth.